October 2018 PC Games
Forza Horizon 4 (Playground Games/Microsoft): 28 September (Ultimate); 2 October (Standard/Deluxe)
Drive through streets, alleyways, open fields, and swamps in Microsoft's premier racing franchise.
Mega Man 11 (Capcom): 2 October
The blue bomber is back in the newest main entry to the franchise.
Achtung! Cthulhu Tactics (Auroch Digital): 4 October
Battle Nazi scum and otherworldly horrors with your squad of Allied soldiers. Beware of losing your sanity.
Assassin's Creed Odyssey (Ubisoft): 2 October (Gold/Ultimate); 5 October (Standard/Deluxe)
Assassin's Creed heads to ancient Greece.
WWE 2K19 (Yuke's/2K Sports): 5 October (Deluxe); 9 October (Standard)
Step back in the squared circle for the yearly iteration of the lodeng-running wrestling franchise. Yes! Yes! Whoa… yes!
Space Hulk: Tactics (Cyanide Studio): 9 October
Fight aboard a gigantic Space Hulk in the Warhammer 40K universe. Will your Terminator Squad of Blood Angels, Dark Angels, Ultramarines, or Space Wolves carry the day? Or will the Genestealer Cult capture your biomass in preparation for a new Tyranid Hive Fleet?
Mark of the Ninja: Remastered (Kiei Entertainment): 9 October
An improved rendition of Kiei Entertainment's adventure platformer now supporting 1080p and 4K.
The Occupation (White Paper Games): 9 October
Developed by White Paper Games and published by Humble Bundle, The Occupation puts you in the shoes of a journalist looking to investigate persons-of-interests and clues to uncover who's behind a cataclysmic explosion. Think of a first-person adventure version of Orwell.
The Light Keeps Us Safe (Big Robot) – Steam Early Access: 11 October
Explore a dark and desolate procedurally-generated world where only the power of light can save you.
Call of Duty Black Ops 4 (Treyarch): 12 October
The game is set in a narrative world between Black Ops 2 and Black Ops 3 with grounded combat and tight gunplay in a tactical team experience. It's 100% boots on the ground with no fancy trickery such as wall running. Let's cut the bullshit though because there is a battle royale mode and of course zombies. See more details here.
Lego DC Super-Villains (TT Games/Warner Bros.): 16 October
It's Lego! It's DC! And this time around, you're playing as the bad guy.
Warriors Orochi 4 (Koei Tecmo): 16 October
Join luminaries from the Dynasty Warriors and Samurai Warriors franchises as they take down godly nemeses in the fourth iteration of the Warriors Orochi franchise.
NBA 2K Playgrounds 2 (Saber Interactive/2K Sports): 16 October
Come on and slam, and welcome everyone to the jam in this arcadey basketball sequel.
RimWorld (Ludeon Studios): 17 October
After five and a half years in development, RimWorld finally gets an official launch.
Reigns: Game of Thrones (Nerial/Devolver Digital): 18 October
Reigns and Reigns: Her Majesty made you laugh with their simple style and witty humor. This time around, you'll get to experience that brand of swipe-left, swipe-right narrative set in Westeros.
Soulcalibur VI (Bandai Namco): 19 October
Your old favorites such as Kilik, Ivy, Sophitia, and Siegfried. This time around, they're joined by newcomers such as The Witcher's Geralt of Rivia.
World War 3 (The Farm 51): Steam Early Access – 19 October
Battle in modern, real-world locales in frantic multiplayer action.
Disgaea 5 Complete (NIS/NIS America): 22 October
The complete edition of the PS4 and Nintendo Switch game will release on Steam.
Gwent (CD Projekt Red): 23 October
The Witcher 3's addictive card game mode finally leaves beta and becomes a full-fledged release.
Thronebreaker: The Witcher Tales (CD Projekt Red): 23 October
Gwent's single-player story mode is now a full-fledged standalone RPG set in The Witcher's universe.
Lethal League Blaze (Team Reptile): 24 October
Part arcade ballgame; part fighting game — all fast and frantic.
Relic Raiders (Crystallized Games): 25 October
A free-to-play arena battler with lots of shooting and character abilities. It's currently on Steam Early Access.
Cattle Call: Hollywood Talent Manager (Funny Angle Games): 25 October
A management/simulation game where you're looking for the brightest new actors and actresses in Hollywood.
My Hero One's Justice (Byking, Inc. / Bandai Namco): 26 October
An arena brawler based on a popular manga/anime series. If you're a fan of Dragonball Z, Naruto, and Shonen Jump games, this one's up your alley.
Call of Cthulhu (Cyanide Studio): 30 October
Feel the madness slowly take hold in this reimagining of H.P. Lovecraft's otherwordly horrors. It will remind you of an old GameCube classic — Eternal Darkness: Sanity's Requiem.
Project Hospital (Oxymoron Games): 30 October
The hospital sim makes a return. In this game, players will have to build their own hospital or use predefined templates before jumping in as a doctor to heal the sick. There will be stacks of objects to fill the hospital with before getting down to the task of management.
Agony Unrated (Madmind Studio): 31 October
An uncensored, uncut, and unfiltered take on Madmind Studio's previous release.
Related to this articleRelated to this articleRelated to this article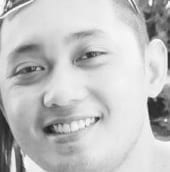 I'm a small business owner who's also writing on the side, contributing in various websites under the Enthusiast Gaming umbrella — Destructoid, Flixist, Daily Esports, PlayStation Enthusiast, and PC Invasion.
My Steam library has 1,131 games at the moment so we definitely have a lot of things to talk about.