November 2018 PC Games
The Quiet Man (Square Enix): 1 November
A cinematic, action game where you play as a deaf character, experiencing the world as he lives it.
Football Manager 2019 (Sega): 2 November
Think you've got an eye for talent and organizing your team? Then check out the yearly football management franchise.
World of Final Fantasy Maxima (Square Enix): 6 November
An upgrade to the World of Final Fantasy game that coincides a year after it launched. Adds new champions, items, monsters, and locales.
Overkill's The Walking Dead (Overkill): 6 November (US) / 8 November (EU)
Co-op shooter set in popular comic and TV series world.
Leisure Suit Larry – Wet Dreams Don't Die: 7 November
Larry is back to woo the women with his antics, he just has to remember how much the world has changed since he's last been out and about.
Kursk (Jujubee): 7 November
Based on real life events. Board the K-141 Kursk and find out what truly happened in the ill-fated nuclear submarine.
11-11: Memories Retold (Aardman Animations, Digixart, Bandai Namco): 9 November
An artistic presentation weaved with what promises to be an emotional narrative as two young men from opposite sides try to survive and preserve their humanity during the darkest years of World War I. Coincides with the centennary of the Armistice which happened on 11 November 1918.
Hitman 2 (IO Interactive): 13 November
Agent 47 is back to assassinate more targets. This is a standalone relase this time and a one-time purchase.
The Room Three (Fireproof Games): 13 November
The third installment of the popular and critically-acclaimed puzzle game series.
Fallout 76 (Bethesda): 14 November
Fallout 76 is a prequel to all Fallout games and is four times the size of Fallout 4 and is set in West Virginia. This is an online game but can also be played solo.
Underworld Ascendant (Otherside Entertainment): 15 November
Immerse yourself in a dark and expansive world from the minds behind the Ultima Underworld games.
The Settlers History Collection (Blue Byte/Ubisoft): 15 November
Missed out on the classic Settlers titles? Now's your chance to grab all seven games in the main series.
Warhammer 40,000: Mechanicus (Bulwark Studios): 15 November
Turn-based tactical games set in the Warhammer 40K universe are normal. But ones where you control the Adeptus Mechanicus are not. Forge your path… For the Omnissiah!
Sand is the Soul (MGP Studios/Fat Dog Games): Steam Early Access – 15 November
Metroidvania goodness meets Dark Souls-inspired art design and difficulty.
Killer7 (Grasshopper Manufacture, NIS America): 15 November
A remastered version of SUDA51's PlayStation 2 and GameCube classic.
Hellgate: London (T3Entertainment, HanbitSoft): 16 November
The single-player-only and slightly Asian MMO-fied version of Hellgate: London from the mid 2000s.
Sunset Overdrive (Insomniac Games): 16 November
A third-person action game originally released for the Xbox One will be coming to PCs with all DLCs included.
Battlefield V (DICE): 15 November (Deluxe); 20 November (Standard)
Back to WWII in the latest installment of the series from DICE and EA.
Farming Simulator 19 (Giants Software): 20 November
The next offering for the Faming Simulator series with a completely overhauled graphics engine.
Darksiders 3 (Gunfire Games): 27 November
Hack, slash, and annihilate your foes as one of the Four Horsemen — Fury.
Artifact (Valve): 28 November
Valve's newest and brightest game yet featuring CCG battling inspired by the DOTA 2 universe.
Mavericks: The Forge (Automaton): 29 November
Mavericks: The Forge is essentially the pre-release of Automaton's battle royale game which features up to a thousand players fighting simultaneously. The Forge will be made available for the game's Founders as well as those who might wish to join.
X4: Foundations (Egosoft): 30 November
Build, trade, expand, explore, destroy, unite, and fly a whole slew of ships in the latest addition to the X series.
Thea 2: The Shattering (MuHa Games): Steam Early Access – 30 November
A sequel to Thea: The Awakening which combines 4X, turn-based strategy, and CCG mechanicus all wrapped up in an RPG package.
Ride 3 (Milestone S.r.l.): 30 November
Take to the streets and various tracks on over 230 motorbikes, something afficionados are sure to like.
Related to this articleRelated to this articleRelated to this article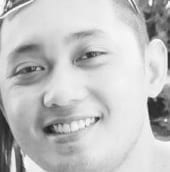 I'm a small business owner who's also writing on the side, contributing in various websites under the Enthusiast Gaming umbrella — Destructoid, Flixist, Daily Esports, PlayStation Enthusiast, and PC Invasion.
My Steam library has 1,131 games at the moment so we definitely have a lot of things to talk about.