2018 TBA PC Games
Ashen (Aurora 44): 2018
An ARPG that offers "passive" multiplayer and Souls-like combat.
Black Mesa (Crowbar Collective): 2018
Although it's been in Early Access for years, Black Mesa is expected to release some time in late 2018.
Dual Universe (Novaquark): 2018
A civilization-building MMORPG.
Eastshade (Eastshade Studios): 2018
A visually stunning looking title where you are a traveling painter exploring the island of Eastshade.
Fimbul (Zaxis): 2018
A single-player comic book game where you play as a berserker in the last winter before Ragnarok, the end of the world.
Frozen Synapse 2 (Mode 7) 2018
Originally planned to release in 2016 it was pushed back to 2017. Mode 7 has once again delayed the tactical strategy sequel's release to 2018 so we're hoping it's worth the wait.
Gibbous: A Cthulhu Adventure (Stuck in the Attic): 2018
An artistic point-and-click story where you try to cure your cursed talking cat whilst exploring Transylvania.
Kings of Lorn: Fall of Ebris (TeamKill): 2018
In this survival horror, your own beloved King has destroyed the world in his ravenous lust for immortality. Can you save Lunaris.
Maneater (Tripwire): 2018
Play as shark and eat people.
Mount & Blade II: Bannerlord (TaleWorlds Entertainment): 2018
A sequel to one of the most engaging and immersive sandbox adventure and army-building games of all time, Bannerlord is something fans hotly anticipate as 2018 draws to a close.
Rapture Rejects (Galvanic) : 2018
Cartoony battle royale
Re-Legion (1C): 2018
Re-Legion is promising a "unique multiplayer experience" with single player modes and it's set in the year 2083 and it's played form a classic isometric viewpoint. It looks like it's a bit like Syndicate.
Satisfactory (Coffee Stain Studios): 2018
An FPS open-world factory building sim.
Serious Sam 4: Planet Badass (Croteam) 2018
Arrrrrrrrgghhhhhhhhhhhh! Sam is back.
Sinner: Sacrifice for Redemption (Dark Star Game Studios): 2018
Boss-rush action RPG title (Dark Souls, not Diablo) where you have to level down before each encounter.
The Church in the Darkness (Paranoid Productions): 2018
Set in the 1970s, players will have to infiltrate a religious cult The game's story involves searching for your nephew in the isolated confines of Freedom Town, a settlement established by fanatics Rebecca and Issac Walker deep in the South American jungle.
Witchfire (The Astronauts): 2018
The Astronauts (Ethan Carter) are returning to their Painkiller/Bulletstorm roots for a fantasy shooter.
Related to this articleRelated to this articleRelated to this article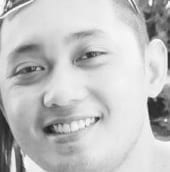 I'm a small business owner who's also writing on the side, contributing in various websites under the Enthusiast Gaming umbrella — Destructoid, Flixist, Daily Esports, PlayStation Enthusiast, and PC Invasion.
My Steam library has 1,131 games at the moment so we definitely have a lot of things to talk about.