2019 Onwards PC Games (Confirmed Dates in 2019)
Resident Evil 2 Remake (Capcom): 25 January 2019
The classic is getting a makeover.
Genesis Alpha One (Radiation Blue): January 2019
Build and manage a space vessel in Genesis Alpha One and explore the universe.
Tropico 6 (Limbic Entertainment): January 2019
El Presidente is back, with a different developer at the helm.
Ace Combat 7: Skies Unknown (Project Aces): 1 February 2019
The Unreal Engine 4 powered entry in the Ace Combat series was recently pushed back to 2018.
God Eater 3 (Shift; Bandai Namco): 8 February 2019
Take out the monstrous Arigami in this third installment of the hack-and-slash, action-adventure franchise.
Tannenberg (Blackmill Games, M2H): 13 February 2019
From the makers of Verdun, it's a World War I shooter set in the Eastern Front.
Jump Force (Spike Chunsoft; Bandai Namco) – 15 February 2019
Choose your favorite anime combatants like Naruto, Goku, or Monkey D. Luffy in this anime fighting game extravaganza.
STEINS;GATE ELITE (MAGES Inc, Spike Chunsoft): 19 February 2019
A return to the world of the STEINS;GATE anime.
Anthem (EA) – 22 February 2019
EA joins the sci-fi shooter online genre with Anthem. Think of something similar to Destiny 2 but from EA with co-op play and loot gathering.
Metro Exodus (4A Games): 22 February 2019
Artyom is the protagonist once more, and the game has the survivors fleeing the ruins of the Moscow Metro "on an epic, continent-spanning journey."
Anno 1800 (Ubisoft) – 26 February 2019
City building and strategy returns with another Anno.
Trials Rising (Ubisoft): February 2019
More leaping around over stuff on bikes.
Crackdown 3 (Reagent Games): February 2019
Not mentioned during Microsoft's E3 2016 show, but confirmed afterwards, Crackdown 3 will be another title appearing on PC as a Windows 10 exclusive. Now with more Terry Crews.
Total War: Three Kingdoms (Creative Assembly): 7 March 2019
Wei, Wu, Shu, and other factions vie for control towards the end of the Han Dynasty in a Total War game set during the Three Kingdoms period of China.
Devil May Cry 5 (Capcom): 8 March 2019
A direct sequel to the original series featuring Dante and Nero.
The Division 2 (Ubisoft): 15 March 2019
The Division heads to Washington DC.
The Sinking City (Frogwares): 20 March 2019
The Sinking City is the upcoming open-world third-person action investigation game.
Sekiro: Shadows Die Twice (FromSoftware): 22 March 2019
From the director of Bloodborne and Dark Souls. Expect fast-action combat.
Gloomhaven (Flaming Fowl Studios): Q1 2019
A deep, dark dungeon-crawl with rogue-like elements based on a popular board game.
GTFO (10 Chambers Collective): Spring 2019
A four-player FPS co-op that pits you against nightmarish alien hordes.
Visit the website
Shenmue 3 (Ys Net): 27 April 2019
It'll be a while before we're taking forklift jobs and looking for more sailors.
Team Sonic Racing (SEGA): May 21, 2019
Hedgehogs go racing.
Phoenix Point (Snapshot Games): June 2019
Julian Gollop's latest game which was easily crowdfunded bringing more XCOM-like gameplay to PC gamers.
Final Fantasy XIV: Shadowbringers (Square Enix): Summer 2019
The next expansion to the Final Fantasy XIV MMORPG experience.
Related to this articleRelated to this articleRelated to this article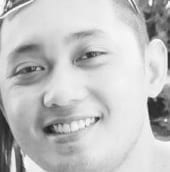 I'm a small business owner who's also writing on the side, contributing in various websites under the Enthusiast Gaming umbrella — Destructoid, Flixist, Daily Esports, PlayStation Enthusiast, and PC Invasion.
My Steam library has 1,131 games at the moment so we definitely have a lot of things to talk about.