2019 Onwards PC Games (Unconfirmed Dates in 2019)
Age of Wonders: Planetfall (Triumph Studios): 2019
Planetfall is a sci-fi themed Age of Wonders title which has been in development at Triumph for the past three years and it's coming to PC and consoles in 2019.
Atomic Heart (Mundfish): 2019
An FPS set during an alternate timeline Soviet Union with all the steampunk and high-tech flavor it can muster.
Biomutant (THQ Nordic): 2019
An open-world adventure game that combines shooting, melee combat, martial arts, and even mutant abilities.
Babylon's Fall (Platinum Games): 2019
More details to come.
Code Vein (Bandai Namco): 2019
The game is set in the not too distant future where a mysterious disaster had caused the world to collapse. Players join a secret society of vampire Revenants with supernatural abilities that need blood to survive. Give into the bloodlust fully and risk becoming one of the Lost which are described as ghouls devoid of any remaining humanity.
Control (Remedy): 2019
Control is Jesse Fadens's story. The main plot focuses on her personal search for answers as she grows into the role of the Director. The world of Control has its own story, as do the allies Jesse meets along the way. Side-quests and Secrets are everywhere. Jesse works with other Bureau agents, decodes cryptic ciphers and discovers strange Bureau experiments.
DOOM Eternal (id): 2019
More DOOM and it's hell on Earth.
Dying Light 2 (Techland): 2019
Few details revealed so far but Chris Avvelone will be writing the story. Expect more zombies and leaping about.
Generation Zero(Avalanche): 2019
Fight robots with your buddies in this open-world co-op title st in an alternative 1980s.
Halo Infinite (Microsoft): 2019
It's more Halo.
Imperator: Rome (Paradox Interactive)
The new grand strategy from the master as Paradox Interactive. A game set in the classical world from the glory days of Athens to the establishment of the Roman Empire four centuries later.
In the Valley of the Gods (Campo Santo): 2019
A new first-person exploration game from the makers of Firewatch. Egypt is the setting. It's set for 2019 so it's a way off.
Layers Of Fear (Bloober Team/Aspyr): 2019
A sequel to the hit horror game.
Mavericks Proving Grounds (Automaton): 2019
Large-scale battle royale with MMO-like elements.
Mech Warrior 5 (Piranha Games): 2019
Piranha Games take their Mechwarrior expertise offline in this single player game in the Mechwarrior universe. It's been a long time coming and it will cater for up to four player co-op and modding. Sounds pretty damn good to us.
Metal Wolf Chaos XD (FromSoftware): 2019
The elusive Japanese game finally gets a release.
Minecraft Dungeons (Mojang): 2019
Classic dungeon-crawling in the style and universe of Minecraft.
My Friend Pedro – Bananas (Devolver Digital): 2019
Action-platformer shooter.
Night Call (MonkeyMoon) : 2019
Noir investigation game set in Paris.
Rage 2 (Bethesda): Spring 2019
The game is set sometime after an asteroid devastates Earth as factions vie for control of resources. Rage 2 follows Walker, the last Ranger of the Vineland as he fights to survive in this dystopian world. Equipped with a vast array of weapons, vehicles, and special powers, Walker is on a mission to take down the tyrannical Authority.
Sable (Shedworks): 2019
Sable is a coming-of-age tale of discovery through exploration across a strikingly rendered open world desert.
Session (Microsoft): 2019
He's possessed to skate.
Skull and Bones (Ubisoft): Fall 2018
Swashbuckling, open world multiplayer pirate title.
The Dark Pictures: Man of Medan (Supermassive Games): 2019
The makers of Until Dawn bring their craft to multiple systems, including PC, in this tale of darkness and dread on the Ourang Medan.
The Forgotten City (Modern Storyteller): 2019
Now a standalone game based on the award-winning Skyrim mod.
Tunic (Andrew Shouldice): 2019
The Surge 2 (Deck 13): 2019
The game will include many of the features from the first game such as the limb targetting but promises to expand on the mechanics in the sequel.
Twin Mirror (DONTNOD): 2019
Dark psychological thriller from the team behind Life Is Strange.
Psychonauts 2 (Double Fine): 2019
Psychonauts 2 crowdfunding raised more than 3.8 million and development is well underway. It has unfortunately been pushed back into 2019.
Weedcraft (Devolver Digital): 2019
Marijuana getting legalized means everyone's free to kickstart their own business. You can do just that in Weedcraft.
World War Z (Saber Interactive): 2019
The Quake Champions devs are making a World War Z game of some sort, as announced at the Game Awards 2017.
Related to this articleRelated to this articleRelated to this article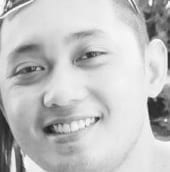 I'm a small business owner who's also writing on the side, contributing in various websites under the Enthusiast Gaming umbrella — Destructoid, Flixist, Daily Esports, PlayStation Enthusiast, and PC Invasion.
My Steam library has 1,131 games at the moment so we definitely have a lot of things to talk about.