2019 Onwards PC Games (TBA – No Date/Year Specified)
Age of Empires IV: TBA
Details are somewhat scarce at the moment, but one thing that is known is the developer: Relic (of Homeworld, Company of Heroes fame).
Barkley 2: TBA
Believe!
Beyond Good & Evil 2: TBA
Michael Ansel spent much of 2017 teasing the next game in the series and this follow-up is a prequel to Jade and Pey'j's story. Gamers have been waiting a long time for this one.
Cyberpunk 2077 (CD Projekt): TBA
From the chaps that brought us The Witcher comes their next big release which promises to be even bigger and better. CD Projekt is not spilling too many beans about this one yet.
Command & Conquer Remasters: TBA
Already annonced and anticipated by fans. The likely release window for the initial remasters is in 2020.
Necromunda: Underhive Wars: TBA
Rogue Factor and Focus Home Interactive have teamed up once more, this time to bring Necromunda to the digital world. Necromunda: Underhive Wars, as the adaptation is named, will be a turn-based tactical RPG in which gangs fight it out over resources, power, and ancient technology in the hellish sub-city of the Underhive. And considering that Necromunda is set in the Warhammer 40,000 universe, "hellish" really does take on a very particular meaning.
Starfield (Bethesda): TBA
Bethesda's first new IP in over 20 years. More details to come.
System Shock (Nightdive): TBA
Nightdive will be "rebooting and re-imagining" the great System Shock. Most of the additions appear cosmetic or functional in nature (modern graphics, mouse controls), level design seems like it will largely remain unaltered. Delayed until 2020.
The Elder Scrolls VI : (Bethesda): TBA
Highly anticipated and announced at E3 2018. More details to come.
Wolfenstein Youngblood (MachineGames/Bethesda): TBA
Tells the story of BJ's twin daughters. This will be a co-op game set in the 1980s.
Wild West Online (612 Games): TBA
Red Dead Redemption 2 could be some way off for the PC, if it is even announced for it at all. To help scratch that cowboy itch there's the MMO Wild West Online.
This PC Game Release Dates 2018 – 2019 list is updated regularly. If there is a game missing or you think should be included let us know in the comments below.
Related to this articleRelated to this articleRelated to this article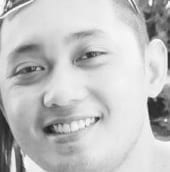 I'm a small business owner who's also writing on the side, contributing in various websites under the Enthusiast Gaming umbrella — Destructoid, Flixist, Daily Esports, PlayStation Enthusiast, and PC Invasion.
My Steam library has 1,131 games at the moment so we definitely have a lot of things to talk about.