February 2018 PC Games
Sairento VR (Mixed Realms): 6 February 2018
The excellent VR ninja slasher from Mixed Realms finally comes out of Early Access. If you have a VR headset, check this one out.
Kingdom Come: Deliverance (Warhorse Studios): 13 February 2018
Currently running a beta, but confirmed to now be coming in 2017. Still, it's likely that people with that early build will continue to see updates up to release for this medieval-themed RPG. A fairly sizable earner on Kickstarter, Kingdom Come is going for period accuracy, first-person melee combat and classless character progression. Sounds (loosely) like Mount & Blade, which is not a bad point of reference by any means.
Spring Vector (Suvios): 2018 – 8 February 2018
Sprint Vector is a mental looking physical VR game that will have players running, jumping, climbing, and flying through interdimensional race levels inside VR. It's been designed with competitive play in mind and features multiplayer for up to eight players.
Dynasty Warriors 9 (Omega Force): 13 February 2018
Dynasty Warriors is back again in 2018, with an open world map and a new combo system.
Secret of Mana (Square Enix): 15 February 2018
Originally released in 1993 this re-release comes as a full 3D remake.
Age of Empires Definitive Edition (Microsoft): 20 February 2018
Microsoft release a remastered version of the original AoE with K assets, a re-recorded soundtrack, narration for every mission, an enhanced campaign and scenario editor, and online and LAN play. The kicker? It's Windows 10 store game.
Metal Gear Survive (Konami): 20 February 2018
The first game to release since Hideo Kojima departed Konami and this one takes place between MGS V Ground Zeroes and the Phantom Pain.
Abandon Ship (Fireblade Software) Steam Early Access – 21 February
In Abandon Ship, players will have to command their own ship and use tactics to manage their crew's placements on the ship deciding which weapons to fire and what damage to fix. Recruiting the right crew members will be key to survival as each come with their own combat bonuses to help players survive.
Hunt: Showdown (Crytek): Steam Early Access – 23 February
Hunt: Showdown puts players in a sandbox environment to hunt down monsters while at the same time taking out other players. It's a mix of both PvE and PvP.
Past Cure (Phantom 8): 23 February
This single player game combines stealth and action gameplay set in a fiction PAST CURE world of two dimensions, the real world and the dream world, much like the movie Inception.
Puyo Puyo Tetris (SEGA): 27 February 2018
Following its Switch release last year, the game combines the puzzle action of the ever-popular Tetris and SEGA's Puyo Puyo which is an attractive proposition for puzzle game fans.
Related to this articleRelated to this articleRelated to this article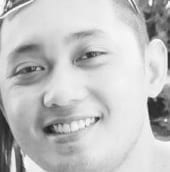 I'm a small business owner who's also writing on the side, contributing in various websites under the Enthusiast Gaming umbrella — Destructoid, Flixist, Daily Esports, PlayStation Enthusiast, and PC Invasion.
My Steam library has 1,131 games at the moment so we definitely have a lot of things to talk about.