March 2018 PC Games
Pit People (The Behemoth): 2 March
Battleblock Theater and Castle Crashers have done awfully well for Behemoth and Pit People. The game will be fully released at the start of 2018 after entering Early Access in January 2017.
Final Fantasy XV (Square Enix): 6 March
Coming to the PC with all the Season Pass stuff bundled in, and a special first-person mode.
Warhammer: Vermintide 2 (Fatshark): 8 March 2018
Those damn rats have teamed up with Chaos this time. Your five heroes return to more co-op action, this time with new career options and new foes to crush.
Devil May Cry HD Collection (Capcom): 13 March 2018
All of the first three Devil May Cry titles in a bundle. Hopefully better versions than the 2012 HD Collection.
Q.U.B.E 2 (Toxic Games): 13 March 2018
The sequel to the 2011 release puts players in control of British archaeologist Amelia Gross on an alien planet challenged with finding a way back home.
SYNTHETIK (Fire Flow Games): 15 March 2018
An unforgiving shooter rogue-lite set in a world overrun by machines
Assualt Gunners HD Edition (Assa): 20 March 2018
Originally released in 2012 exclusively for the PlayStationVita in Japan, this remaster brings the title to the West for the very first time!
Ark Park (Studio Wildcard): 22 March 2018
Ark Park is a solo and multiplayer VR adventure based on ARK: Survival Evolved. Players will be able to get close up with the dinosaurs in a realistic dinosaur theme park which players can explore. Players will interact with the fierce creatures through theme park attractions.
A Way Out (Hazelight): 23 March
Josef Fares (Brothers: A Tale of Two Sons) is writing and directing this co-op only prison break title. Get Leo and Vincent out of there, together.
Ni no Kuni 2: Revenant Kingdom (Level-5): 23 March 2018
Releasing at the same time as the PS4 version, this (seemingly) stand-alone sequel will be on PC too. Help King Evan unite the world and liberate his cat people. Studio Ghibli staff are involved again, so it looks lovely.
Far Cry 5 (Ubisoft): 27 March 2018
The Far Cry series gets a fifth outing (well, fifth one with a number on it) later in 2017. Set in Montana. It's you versus a doomsday cult.
Sea of Thieves (Rare): 20 March 2018 – Win 10 only
Rare's pirate MMO arrives on Windows 10 in March 2018.
The Fall Part 2: Unbound (Over The Moon): Early 2018
Part two of the side-scrolling puzzle-adventure trilogy, in which artificial intelligence ARID gains control over a new set of robots. Now due in 2018.
Related to this articleRelated to this articleRelated to this article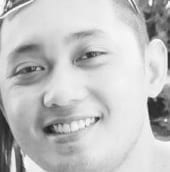 I'm a small business owner who's also writing on the side, contributing in various websites under the Enthusiast Gaming umbrella — Destructoid, Flixist, Daily Esports, PlayStation Enthusiast, and PC Invasion.
My Steam library has 1,131 games at the moment so we definitely have a lot of things to talk about.