May 2018
Battlezone Gold Edition (Rebellion): 1 May 2018
Battlezone released a year ago and it was great fun in VR scoring an 8/10 in the PC Invasion review. Now it can be played without VR. The game places you at the heart of the action inside the tank and comes with a procedurally generated campaign for 1-4 players with drop-in co-op gameplay.
Beat Saber (Hyperbolic Magnetism): 1 May 2018
Hacking through enemies in VR with swords is one thing but Beat Saber will let you slash you through the beats in May.
Total War Saga: Thrones of Britannia (Creative Assembly): 3 May 2018
Starship Corporation (Coronado Games): 3 May 2018
Starship Corporation is a starship-building simulation game in which you must design and build spaceships for the hugely demanding galaxy-wide market.
City of Brass (Uppercut): 4 May
Former Irrational Australia devs are working on this first-person rogue-lite title that looks like it'll have a spot of Dark Messiah combat.
Pillars of Eternity 2: Deadfire (Obsidian): 8 May
The sequel to Obsidian's Pillars of Eternity will send you (and some familiar companions) to the Deadfire Archipelago. The God Eothas has awoken and is none too pleased with rumours of his demise.
Last Encounter (Exordium Games): 8 May 2018
The intergalactic roguelike twin-stick shooter with extensive weapon customisation.
Worlds Adrift (Bossa Studios): 17 May 2018 – Early Access
Bossa Studios is bringing their community-crafted MMO Worlds Adrift to Steam Early Access after a lengthy beta spell.
Raft (Axolot Games): 23 May 2018
In Raft, players have to survive on a floating raft on a voyage across a vast ocean. Players must gather useful items from ocean debris, scavenge for useful resources, grow food and generally enhance their craft to survive.
The Piano (Mistaken Visions): 24 May 2018
Part traditional survival horror, part noir-influenced murder mystery, The Piano is an unsettling and riveting indie adventure.
Dark Souls Remastered (Bandai Namco): 25 May 2018
This new updated version will take players back to Lordran but this time with more bells and whistles. Players can expect 4K resolution and 60FPS on the PC.
Moonlighter (SEGA): 29 May 2018
The action-RPG game Moonlighter, following the surprisingly intriguing life of Will — a shopkeeper by day and an adventurer by night.
SEGA Mega Drive Classics (SEGA): 29 May 2018
This collection of true classics includes Altered Beast,  Alien Storm, Shining Force, Golden Axe, Streets of Rage, Sonic and more. In fact, there are fifty classic games included in the package which is pretty impressive.
State of Decay 2 (Undead Labs): 22 May – Windows 10 only
Undead Labs' popular open-world zombies-and-antsy-survivors title is getting a sequel. The good news is this one adds four-player co-op. The bad news is it'll be Windows 10 only on PC.
Agony (Mad Mind Studios): 29 May 2018
Players start their journey in the depths of hell with no memories if their past and the idea is to escape hell while encountering all kinds of gruesome beings along the way. It looks particularly unpleasant which means it will probably sell by the bucket-load.
Overload (Revival Productions ): 31 May 2018
Revival Productions Descent-like shooter Overload.
Related to this articleRelated to this articleRelated to this article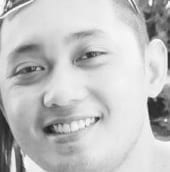 I'm a small business owner who's also writing on the side, contributing in various websites under the Enthusiast Gaming umbrella — Destructoid, Flixist, Daily Esports, PlayStation Enthusiast, and PC Invasion.
My Steam library has 1,131 games at the moment so we definitely have a lot of things to talk about.