June 2018 PC Games
The Piano (Mistaken Visions) – 4 June
Mistaken Vision's action adventure The Piano takes players to post-war Paris as failed pianist John Barnerway. The developers describe it as "part traditional survival horror, part noir-influenced murder mystery".
Memories of Mars (Limbic Entertainment) – 5 June
This open-world survival game has players taking on the role of a recently awoken clone who has to survive Mars by building a habitable homestead and tackling dangers on the planet.
Warhammer 40,000: Inquisitor – Martyr (Neocore): 5 June 2018
The game's release was slightly delayed but the ARPG has finally been given this date.
Shaq Fu: A Legend Reborn (Saber Interactive): 5 June 2018
The all-action beat-em up Shaq Fu is back with Shaq Fu: A Legend Reborn. Shaquille O'Neal will fight to avenge his fallen home and martial arts master.
Vampyr (DONTNOD): 5 June 2018
Vampyr is an action-RPG set in 1918 London, and you take the role of Jonathan Reid, a doctor and World War I veteran coming to terms with – and seeking a cure for – his vampirism. Now due in 2018.
Antigraviator (Iceberg Interactive): 6 June 2018
In Antigraviator players will have to use traps, power-ups, and boosts to win the races. Players also have unlimited speed and the most skillful players should come out on top.
MotoGP 18 (Milestone) – 7 June
Milestone is back with another of their ravers and this one lets bike fans compete on 19 official tracks and pursue a career as a professional rider starting from the Red Bull MotoGP Rookies Cup up to the Premier class of the MotoGP.
Wheelchair Simulator (Vira Games) – 8 June
This is an odd one but the VR version of the game was well received and all profits go to charity. This new version is the non-VR version where players have to tackle challenges as a wheelchair user in a city not equipped to handle wheelchair users.
Jurassic World Evolution (Frontier Developments): 12 June 2018
Now it's your turn to try to keep the dinosaurs contained. New city/park builder from Frontier.
Lust for Darkness (Movie Games): 12 June 2018
Lust for Darkness is a psychological horror of seeking satisfaction on the border of two intertwining worlds.
Wreckfest (Bugbear): 14 June 2018
Following 1611 days in Earl Access, this destruction derby racer is ready for release.
The Awesome Adventures of Captain Spirit (DONTNOD): 26 June
The Awesome Adventures of Captain Spirit is set in the Life is Strange universe and is free.
The Crew 2 (Ubisoft): 29 June
Ubisoft's open-world driving title gets a sequel in 2018.
Darksiders 3 (Gunfire Games): 2018
The Darksiders series continues, with Fury embarking on a quest to destroy physical versions of the Seven Deadly Sins. One for Catholics everywhere.
Budget Cuts (Neat Corporation): June 2018
The game is a stealth game in which you sneak around avoiding or taking out robots and the demo was just a taste of what's to come. Looking for items, solving puzzles and taking out robots hell-bent on finishing you off is what to expect.
Related to this articleRelated to this articleRelated to this article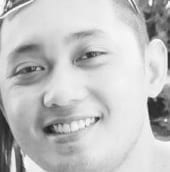 I'm a small business owner who's also writing on the side, contributing in various websites under the Enthusiast Gaming umbrella — Destructoid, Flixist, Daily Esports, PlayStation Enthusiast, and PC Invasion.
My Steam library has 1,131 games at the moment so we definitely have a lot of things to talk about.