August 2018 PC Games
Overcooked 2 (Ghost Town Games): 7 August
Cooking coop and cooking battles for everyone!
Monster Hunter World (Capcom): 9 August
This Monster Hunter kind of spin-off is coming to PC after consoles.
Madden NFL 19 (EA): 10 Augustdi
After 10 years, the American football game returns to the PC.
The Walking Dead: The Final Season (Telltale): 13 August
Clementine will take the lead roll in what promises to be the conclusion of Telltale's Walking Dead saga. Due in 2018.
World of Warcraft (Battle for Azeroth): 14 August
World of Warcraft: Battle for Azeroth comes with a load of new content including new allied races, Kul Tiras, Zandalar,  Warfronts, new dungeons and raids, a 120 level cap, and more.
Phantom Doctrine (Creativeforge): 14 August
In this game which is set in an alternative history Cold War 1983, players lead The Cabal, a secret organisation fighting against a global conspiracy that's trying to control the world. Players will have to establish a base of operations, investigate cases, train agents, forge documents and identities, research new tech, and interrogate and brainwash enemies for strategic advantage.
Shenmue I & II (Sega): 21 August
The remastered classics from the Dreamcast are now on PC.
Quake Champions (id Software/Bethesda) – Steam Early Access: 22 August
Although it's been in beta testing for a while, Bethesda has yet to push the live button. We expect the competitive shooter to make it out in 2018.
Strange Brigade (Rebellion): 28 August
Rebellion's new franchise will take players into a world of mystery and adventure while taking on all kinds of supernatural beings. Expect some great co-op play.
Two Point Hospital (Two Point Studios): 30 August 2018
The spiritual successor to Theme Hospital — bigger, brighter, and more brilliant than ever.
PES 2019 (Konami): 30 August
Players can expect visible fatigue which will impact performance, new shooting mechanics, shot styles, celebrations, crowd animations, skill and improved ball physics. It's simply better overall which is what you would expect to hear from another installment.
Divinity: Original Sin 2 – Definitive Edition (Larian Studios): 31 August
A free upgrade for the critically-acclaimed sequel, allowing you to play the Classic and Definitive renditions of the game.
SCUM (Gamepires): August – Early Access
Multiplayer open-world survival game
Related to this articleRelated to this articleRelated to this article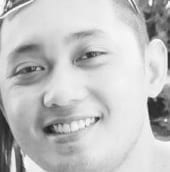 I'm a small business owner who's also writing on the side, contributing in various websites under the Enthusiast Gaming umbrella — Destructoid, Flixist, Daily Esports, PlayStation Enthusiast, and PC Invasion.
My Steam library has 1,131 games at the moment so we definitely have a lot of things to talk about.