2021, 2022, and TBA
The games listed on this page are expected to release in 2021, 2022, and those yet to be announced.
Everspace 2 (Rockfish Games): 2021
The sequel to the hit space shooter will arrive in 2021.
IGI: Origins (Antimatter Games): 2021
Set in an alternate 1980s while the Cold War rages, you'll control an MI6 agent as he attempts to unravel a global conspiracy.
Skull and Bones (Ubisoft): March 2021
A swashbuckling, open-world multiplayer pirate title.
The Lord Of The Rings – Gollum (Daedalic Entertainment): 2021
An action-adventure game with Smeagol, releases in 2021.
Vampire: The Masquerade – Swansong (Big Bad Wolf): 2021
The game based on the tabletop RPG's 5th edition might be a worthy addition to the franchise.
Final Fantasy VII Remake (Square Enix): 2021
Reported as a timed-exclusive for the PlayStation 4 until 2021, we might see a PC version down the line just like what happened with Death Stranding.
Homeworld 3 (Blackbird Interactive): Q4 2022
Now under development after a crowdfunding campaign, the futuristic RTS is expected to release in a couple of years.
Trip the Ark Fantastic (Gamechuck): 2022
An adventure game set in the animal kingdom while a social and industrial revolution is brewing.
---
TBA
Age of Empires IV (Relic Entertainment)
Details are somewhat scarce at the moment, but one thing that is known is the developer, Relic (of Homeworld, Company of Heroes fame), is helming the project.
Ancient Cities (Uncasual Games)
Relive the past… the very distant past, that is, in this strategy/city-building game set in the ancient era of mankind.
Atomic Heart (Mundfish)
An FPS set during an alternate timeline Soviet Union with all the steampunk and high-tech flavor it can muster.
Barkley 2 (Tale of Game's Studios)
Believe!
Beyond Good & Evil 2 (Ubisoft)
Michael Ansel spent much of 2017 teasing the next game in the series and this follow-up is a prequel to Jade and Pey'j's story. Gamers have been waiting a long time for this one. It still remains in development with more news to come in 2019.
Bioshock 4 (Cloud Chamber/2K)
No release date has been confirmed, but we do know that the next game in the Bioshock franchise has been in development since 2015. Initial plans were scrapped until the project was passed onto one of 2K's in-house studios, Cloud Chamber.
Blood (Nightdive Studios)
A classic FPS from the glorious 90s, Blood pits you against deranged supernatural horrors. No launch date for this re-release has been provided yet. For now, just enjoy the old game.
Deathloop (Arkane Studios)
Are you a master of time, or a master of none? Deathloop emphasizes the combat we've come to expect from the creators of the Dishonored series. Judging by the reveal, it looks like something janky is going on with time itself, and we seem to be stuck in a time loop.
Diablo IV (Blizzard)
The game was said to be in development years ago almost as a "Souls-like" type of offering. It's since been rebooted to the Diablo IV that we'll eventually see in the future. Lilith, the daughter of Mephisto, will be the arch-villain of the game. And yes, we'll still have mobile phones by then.
Divinity: Fallen Heroes (Larian Studios/Logic Artists)
Continues the story of Divinity 2, and will be more tactics-oriented. Put on hold indefinitely.
Dragon Age IV: The Dread Wolf Rises (Bioware)
With only a teaser during the 2018 Game Awards, we've yet to find out more about the next Dragon Age game.
El Hijo (Honig Studios)
A non-violent stealth game with spaghetti-western themes.
Elden Ring (FromSoftware)
We've only seen bits and pieces here and there, but we do know two things:
It's made by the people behind Dark Souls, Bloodborne, and Sekiro.
It's a collaboration with none other than Game of Thrones author George R. R. Martin.
Are there other things, besides Keanu at E3 2019, that will make everyone release a collective gamer nerdgasm? Probably not.
Everwild (Rare)
The newly announced game developed by Rare is shrouded in mystery. What can be gleaned from the X019 trailer is that it's got a mix of fantasy and adventure given strange yet familiar creatures.
Genesis Noir (Feral Cat Den)
The game's Steam description would do it justice:
A noir adventure set before, during and after the Big Bang. Explore black holes, primordial Earth, and jazz cafes. Witness the birth and history of mankind. Find comfort in a glass of gin. Search for a way to destroy creation.
GhostWire: Tokyo (Tango Gameworks)
From the mind of Shinji Mikami — director of Resident Evil, Dino Crisis, and The Evil Within — and Tango Gameworks, comes GhostWire: Tokyo. The city's residents are disappearing, and it's up to you to uncover the mystery. Yet, instead of zombies and mutated monstrosities, you'll have to deal with the supernatural beings and horrifying creatures from Japanese folklore.
In The Valley Of The Gods (Campo Santo)
A new first-person exploration game from the makers of Firewatch. Egypt is the setting. The game's development has been put on hold.
https://www.youtube.com/watch?v=ceJcHUoO734
Magic: Legends (Cryptic Studios/Perfect World)
You're a Planeswalker, and it's not just because you've got a deck of cards. Magic: Legends allows you to control your own avatar in an MMORPG world.
Midnight Ghost Hunt (Vaulted Sky Games)
There's a bit of spooky fun going on. Midnight Ghost Hunt will be a 4v4 prop-hunting game where spirits control said props, and ghost hunters try to find them. The roles are reversed once the clock strikes midnight.
Natural Instincts (DreamStorm Studios)
Marvel at the wonders of nature and help animals survive against disasters and the presence of humans.
Necromunda: Underhive Wars (Rogue Factor)
Rogue Factor and Focus Home Interactive have teamed up once more, this time to bring Necromunda to the digital world. Necromunda: Underhive Wars, as the adaptation is named, will be a turn-based tactical RPG in which gangs fight it out over resources, power, and ancient technology in the hellish sub-city of the Underhive. And considering that Necromunda is set in the Warhammer 40,000 universe, "hellish" really does take on a very particular meaning.
Path of Exile 2 (Grinding Gear Games)
Recently announced during the first-ever ExileCon held in New Zealand, the sequel to the hit indie ARPG promises to deliver the goods. We'll see improved character models, special effects, monsters, loot, and locations. But, because GGG did not want to split up the player base or let purchases go to waste, they've ensured that content from previous leagues and even your stash tabs and cosmetics will be made available for both games.
Path of Exile 2 will provide a seven-act campaign that's different from the original game. Newly-created exiles will also be able to choose from 19 new ascendancy classes that are vastly different from those that currently exist.
Valorant (Riot Games)
Riot Games' upcoming first-person shooter. A former CSGO player previously shared some tidbits of info about Valorant. You can also check out our feature on what can define this new offering.
Prologue (PlayerUnknown Productions)
Brendan Greene (also known as PlayerUnknown of PUBG fame) is looking to create "worlds at scale," gigantic locales that thousands of players can explore online to find new experiences.
Ruined King: A League of Legends Story (Airship Syndicate/Riot)
A turn-based tactical RPG where you control League of Legends heroes to find out more about the titular "Ruined King."
Samurai Shodown (SNK)
A reboot of SNK's classic fighting franchise. Get to play as Haohmaru, Nakoruru, Galford, and more. Samurai Shodown has been available for consoles since July but PC players will have to wait a bit longer.
Senua's Saga: Hellblade II (Ninja Theory)
The sequel to Hellblade: Senua's Sacrifice will release in 2020 for the Xbox Series X. But, don't fret, because it might eventually become available for Xbox Game Pass for PC subscribers.
Serious Sam 4: Planet Badass (Croteam)
Serious Sam is back and he's bringing all the big guns.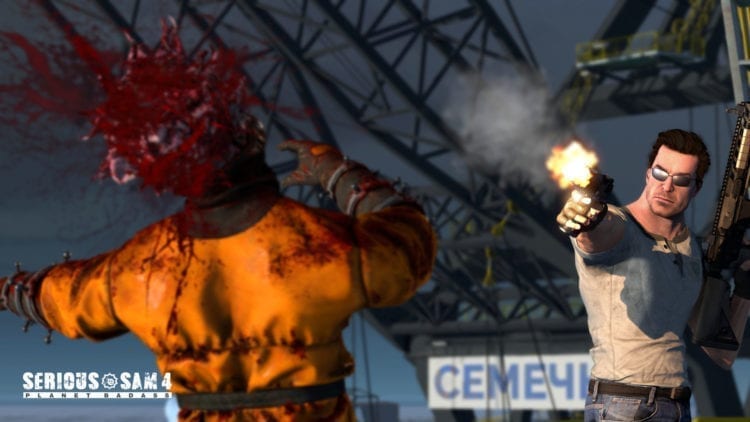 Sons of the Forest (Endnight Games)
A spinoff title from the makers of The Forest.
SpongeBob SquarePants: Battle for Bikini Bottom – Rehydrated (Purple Lamp Studios)
Originally released for consoles back in 2003 — and there was even a PC port some time later – SpongeBob will return in a remastered adventure.
Starfield (Bethesda)
Bethesda's first new IP in over 20 years. More details to come.
Succubus (Madmind Studio)
A brutal, gory, and, needless to say, mature/NSFW game from the makers of Agony. Play as a succubus, using your claws, fangs, hooves, and lustfulness to wreak havoc on enemies.
The Elder Scrolls VI : (Bethesda)
Highly anticipated and announced at E3 2018. More details to come.
The Outlast Trials (Red Barrels)
A survival horror game with four-player co-op. The Outlast Trials is set in the Outlast universe in the midst of the Cold War. No release date has been announced yet.
The Wolf Among Us 2 (AdHoc Studio/Telltale Games)
This comes a surprise considering that Telltale had shut down in 2018. Robert Kirkman's Skybound Games managed to salvage The Walking Dead: The Final Season's concluding episodes, and it looks like Telltale veterans will look to kickstart The Wolf Among Us 2 using the Unreal Engine.
Twelve Minutes (Luis Antonio/Annapurna Interactive)
A romantic evening with your wife turns into a disaster when police break into your home and beat you to death. And then, you wake up, twelve minutes before your impending doom. You relive the moment over and over, stuck in a time loop, unless you can figure out a way to solve the mystery.
Unto the End (2 Ton Studios)
A father must reunite with his family, but he'll encounter dangerous creatures along the way.
Weird West (WolfEye Studios)
An RPG which is set in the wild west, except it's overrun by monsters and other fantastical creatures.
Witchfire (The Astronauts)
The Astronauts (Ethan Carter) are returning to their Painkiller/Bulletstorm roots for a fantasy shooter.
---
This PC Game Release Dates 2020-2021 list is updated regularly. If there is a game missing or you think should be included let us know in the comments below.