Anytime I look back at a year's worth of gaming, I find myself having that "Oh, shit!" moment when I realize I played far more video games than I thought. With so many games releasing in a single year, it's always nice to highlight a few standouts, especially those that were memorable enough to stick out amongst the herd.
Shadow Of The Tomb Raider

I was concerned the first time I ever laid hands on Shadow of the Tomb Raider. This sense of worry was only exacerbated by talks going around that Crystal Dynamics would only have a hand in its development. Other studios included an arm of Square Enix's development teams along with Eidos Montreal. During a preview at E3 2018, I watched a child die (er, not in real life, but during a demo) further agitating the waters and bringing more worries to the surface.
Admittedly, I couldn't shake my worries about having an amalgamation of Square Enix studios being made responsible for sunsetting Lara Croft's current story arc. After all, this was one of Square's flagship franchises. Sure, DLC was going to add value down the road, but those things become unimportant if the story is in disarray.
As it turns out, though, one of the biggest joys that I found in Shadow of the Tomb Raider was the studios' focus on weaving an engaging narrative for Lara Croft. Generally, a developer only gets one chance to nail a character's origin story. While this isn't the first go around for Croft's origin story, there was a sense of responsibility on the shoulders of Square Enix to deliver a solid finale for its rebooted trilogy. Shadow of the Tomb Raider took elements seen in Tomb Raider (2013) and Rise of the Tomb Raider and raised the bar to close the story on a high note. The "all hands on deck" development approach managed to create an almost seamless product. The end result was a massive world with tons of NPC interactions, new stealth combat features, and the best possible denouement to this prequel trilogy.
Rocket League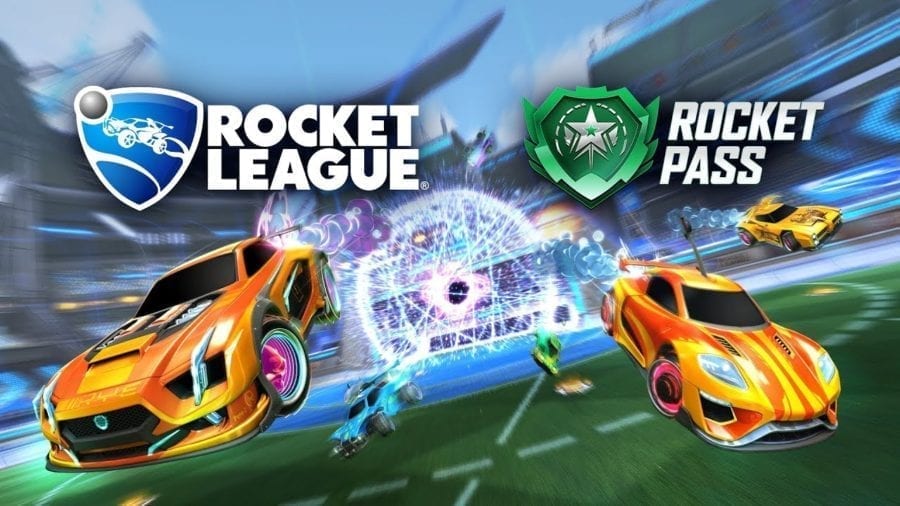 You might be thinking, "Um, how the hell are you going to put a game in your 2018 list that released back in 2015?" Well: many modern titles fall into the games as a service (GaaS) model. This means that the devs support their game long past launch with content and updates. Rocket League has set a new standard for the service model, with developer Psyonix managing to keep content at a constant. There are new car models dropping almost quarterly, seasonal events, and updates to its network as a whole. And even then, the company still saw room for improvement.
In 2018, Rocket League debuted the Rocket Pass along with a new take on its leveling system. This was more than just a tweak to its current class infrastructure: in fact, I would argue that it's almost an overhaul to the game as a whole. There are now tiers of rewards and better-defined experience points to flesh out your journey. Double XP weekends are now a thing—something that I never thought would exist for a game featuring rocket-powered soccer cars.
If you were to look back and compare the initial release version of Rocket League in 2015 to what it is now, the contrast is almost night and day. The game continues to be one of the games most regularly booted on my PC, and it's one that I keep finding new friends to play with no matter which rank I start to level through. This isn't surprising considering the game hit 50 million players worldwide back in September. All I have to say to that is, "Nice shot!"
Call of Duty: Black Ops 4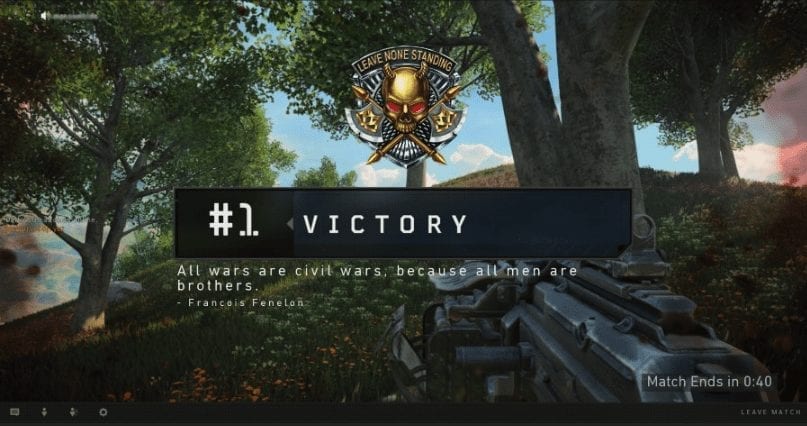 Old Greg would probably be disappointed that I played a Call of Duty game post-Call of Duty: Modern Warfare 2. I had abstained from buying any new Duty game for years, as I felt the series had lost its luster. But when the series returned to the WW II era, something drew me back into the fray. I had rekindled a love for the franchise, and it left me with bated breath for the next installment of the franchise. When I saw the official reveal of what Black Ops 4 would be and its version of battle royale, I knew I would be back for more.
I really do appreciate Black Ops 4 for what it is. Treyarch's version of battle royale lies somewhere in between the others on the market. It has more tactile weapons and visual design than Fortnite, yet is more forgiving than PUBG, and it separates itself from the competition with elements found only in the Call of Duty universe. Without these elements, I don't think I would have liked Blackout as much, let alone the general multiplayer modes, like Search & Destroy. Call of Duty: Black Ops 4 managed to release at just the right time in order to regain someone like me who had strayed from the pack.
What have been your favorite games from 2018? Did you play something that was a complete surprise or that you hadn't given a chance until months after its release? Let us know in the comments below!