At this point, it is highly likely that fans of Capcom's Monster Hunter series on PC are used to getting games much later than the console fanbase. That is a reality that is not going to change for the foreseeable future. Monster Hunter Rise will be no different, as the Nintendo Switch exclusive will make its way to PC sometime in 2022.
With Monster Hunter Rise arriving next month, it should not be a surprise that PC players have to wait yet again. The news was confirmed by Capcom Japan producer Ryozo Tsujimoto and director Yasunori Ichinose. Speaking to Fanbyte about the game, the pair revealed the good news that it will come to PC. However, this version of Monster Hunter Rise still has a ways to go in development.
This is familiar fare, as Monster Hunter World was exactly the same. Its PC release took place a good seven months after it appeared on consoles. Even the updates for the game were slower than usual. Only in April did the Iceborne content help the PC version get onto the same level as its console counterpart.
Paying homage
Monster Hunter Rise was revealed last year with a visual style that's more synonymous to the handheld games in the series. The downgrade in terms of the visuals also comes with a reduction in the difficulty.
As Monster Hunter Rise is targeting the Nintendo Switch as its primary platform for now, it is designed to be more accessible. For PC players, Monster Hunter Rise might just be the perfect 'pick up and play game.'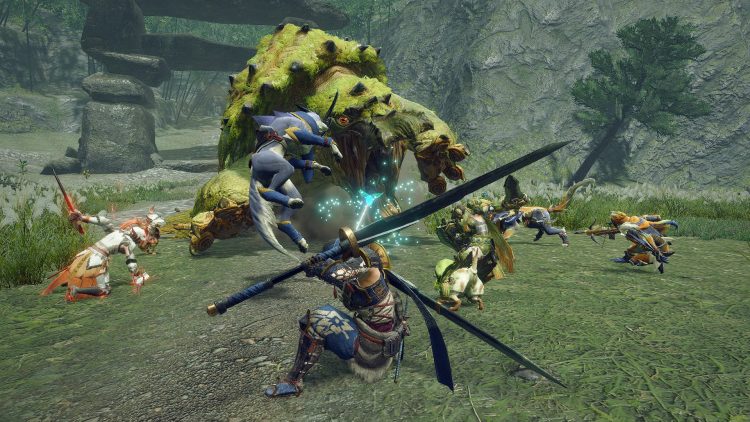 We also got a better look at the game during last week's Nintendo Direct. It showcased the game's village hub, as well as a new mission type called Rampage. If you are tired of tracking monsters, the mode brings them to you instead.
Even though we will be getting Monster Hunter Rise on PC later than console players, it is still something to look forward to. Perhaps one day, we will finally see the series reach parity on all platforms.