This week in PC game releases (February 4 – 10), there's a little bit of something for everyone. Riot: Civil Unrest, Astroneer, and Fear The Wolves are leaving Steam Early Access. Monster Energy Supercross 2 and God Eater 3 will also be releasing. Plus, there seems to be a major surprise in store today when Apex Legends, the rumored Titanfall battle royale from Respawn Entertainment, goes live.
If you'd like to know how the rest of February would go, check out our listing here. Looking further ahead, you can check out our updated PC games release calendar for the rest of 2019 onwards.
Apex Legends
Release Date: February 4 (rumored)
Developer: Respawn Entertainment
Publisher: Electronic Arts
The biggest news today and probably for the rest of the week is Apex Legends, the rumored Titanfall battle royale game. Respawn Entertainment has been mum regarding its development until leaks started making the rounds on Twitter and Reddit.
From there, Respawn's head honcho Vince Zampella let the cat out of the bag in a tweet. Now, all we need to do is wait for the official reveal and additional details from their Twitch livestream.
Riot: Civil Unrest
Release Date: February 5
Developer: Leonard Menchiari, IV Productions
Publisher: Merge Games
When Leonard Menchiari experienced the No TAV protests in Italy a few years ago, he ended up making a game about it — Riot: Civil Unrest — which leaves Steam Early Access today. The No TAV protests, along with the Arab Spring (Egypt) and 15-M Movement (Spain) are part of Riot: Civil Unrest's campaign. Players will get to control either protesters or policemen, putting up barricades, throwing Molotov cocktails, chanting, blasting with water cannons, you name it.
Riot: Civil Unrest's gameplay and themes are intriguing at first glance. Sadly, as I noted in our official review, the game suffered from poor execution. Unintuitive mechanics and systems marred what could've been an enriching and engaging experience. If the subject matter interests you still, then feel free to give it a go.
Astroneer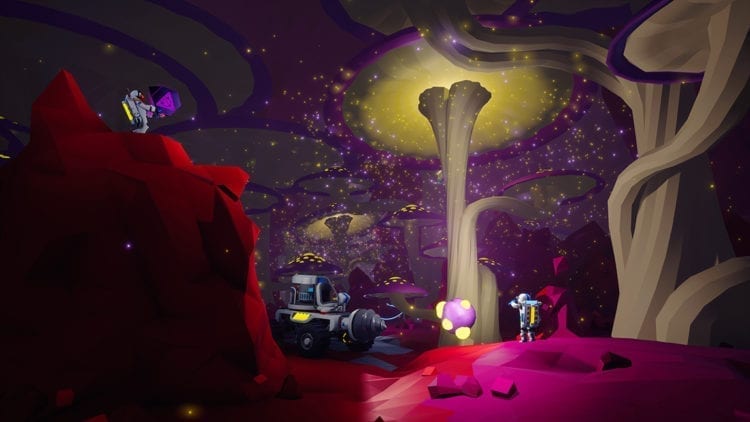 Release Date: February 6
Developer: System Era Softworks
Publisher: System Era Softworks
No Man's Sky and Hello Games suffered the pitfalls of ambition and hype, with a game that promised so much yet delivered on so little. Still, it has since gotten a lot better over time. System Era Softworks did not want to commit the same mistakes with Astroneer which players tend to compare to No Man's Sky. Both games feature space and planetary exploration, base-building, digging and deforming landscapes, and rich biospheres that fully immersed you in an alien world.
The difference with Astroneer is that it started out as a Steam Early Access title as opposed to a totally-hyped launch. That, and the fact that the art style looks a lot more adorable than its counterpart. The game's version 1.0, the official launch, happens on February 6. There will be additional content such as suits, vehicles, items, and an entirely new solar system.
God Eater 3
Release Date: February 8
Developer: Bandai Namco
Publisher: Bandai Namco
If exploring in a laid-back manner isn't your thing, then you can jump straight to the action in God Eater 3. The latest in Bandai Namco's hack-and-slash, beat-up-gigantic-monsters fight-fest is back with new weapons, attack combinations, and colossal enemies for you to take down.
Other Releases This Week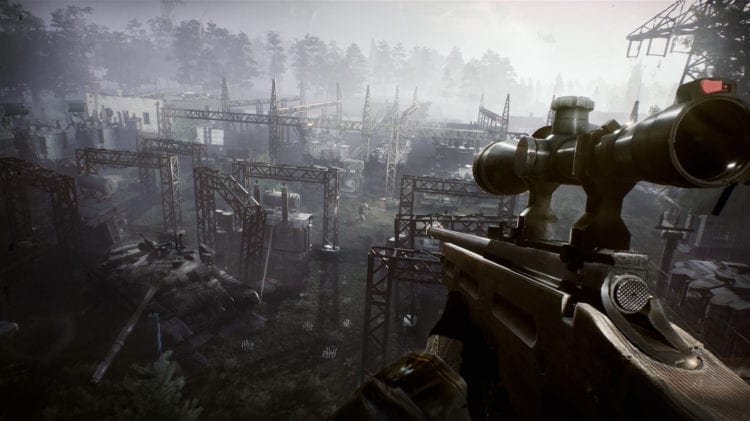 Fear The Wolves (February 6) – This battle royale set in an irradiated wasteland surrounding Chernobyl will be leaving Early Access this week. Players must fight against wild animals, anomalies from the nuclear disaster, and other combatants. You might get some S.T.A.L.K.E.R. vibes but that's because the members of Vostok Games are former S.T.A.L.K.E.R. devs as well. Fear The Wolves might have an uphill battle, though, especially if Apex Legends gets a full release today.
Monster Energy Supercross – The Official Videogame 2 (February 8) – All these games emphasizing outer space, monsters, battle royales, and whatnot. What if you just want to race? Well, you can do that in Monster Energy Supercross 2 which lets you speed off on dirtbikes and live the dream of a racing champion.
Next Week
Respawn Entertainment might bring the big guns with their Apex Legends surprise this week, but next week will be an actual battle royale. We'll see Far Cry New Dawn, Metro Exodus, Crackdown 3, Civilization VI: Gathering Storm, and more. We'll see you then.
---
Release dates listed are for North America.