One of the biggest and most surprising announcements from yesterday's Xbox Games Showcase was the reveal of Phantasy Star Online 2: New Genesis. While fans were understandably excited at the news, many were left wondering what exactly this game is, what it changes, and how it affects the original Phantasy Star Online 2. Smartly, Sega released a trailer today breaking down all the changes that New Genesis will bring and what that means for the original Phantasy Star Online 2.
What's new in New Genesis
Smart is honestly the best word to describe what Sega is doing with New Genesis. I am honestly shocked to see Sega putting this much time, effort, and—most important of all—money into making Phantasy Star Online 2: New Genesis. The game has already been jokingly referred to as "Phantasy Star Online: A Realm Reborn" comparing it to the relaunch of Final Fantasy XIV. The comparisons are apt, however, as Sega is doing everything it can to put its best foot forward and reinvent Phantasy Star Online 2 for the better.
Canonically the game takes place 1,000 years after the events of the original game. The game sports an upgraded graphics engine and game system so the game looks and plays radically different. The battle system has been totally revamped and a new enemy type, "the DOLLS" (yes, capitalized that way) have been added. Sega is toting the game as an "open field" online RPG, and the field changes over time and has different weather conditions as well. Players can dash across the field with the Photon Dash and fly over it with the Photon Glide. This should make traversing these large open areas much easier, and enjoyable, for players.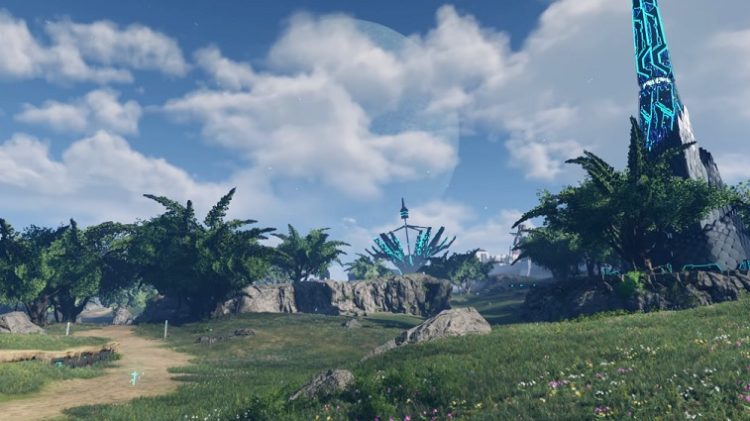 Moving fingers!
Character creation is also receiving a huge overhaul. You can change the height of your character, as well as the sizes of different parts of their body, the character's fingers can now move (*cue the collective gasp*). There will also be more accessories to choose from than ever before, and the position of accessories can even be changed as well. Perhaps the best news about character creation is that your custom characters and avatars between PSO2 and New Genesis are completely compatible with each other. Emotes and other registered data will also be shared between the two games.
Which leads to the biggest news in the trailer, and what most fans wanted to hear information about. Character growth, as in levels, EXP, skills, Photon Arts, and techniques will not carry over into New Genesis. Which, to be fair, makes sense. New Genesis will probably bring in a lot of new players and nobody wants to be instantly outclassed by level-capped PSO2 characters joining the server. Currency affecting the in-game economy, like Meseta and FUN, will also not carry over. Which, again, makes sense as New Genesis will be a starting point for a lot of new players.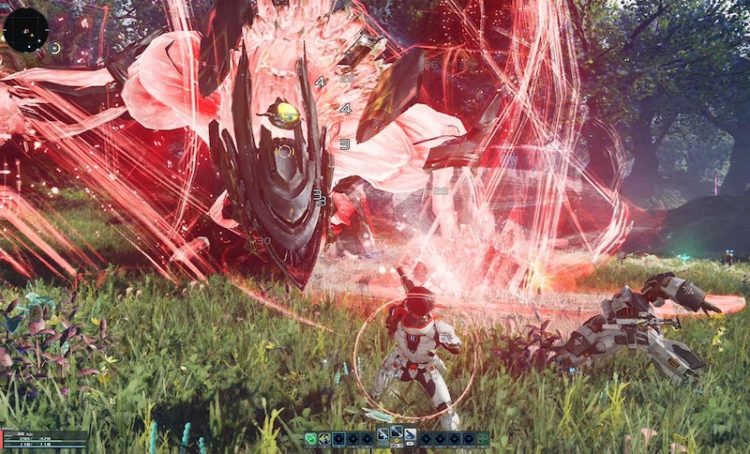 Two universes side by side
The in-game economy could totally turn over on itself if an influx of money came in from older accounts. AC and SG, the game's premium in-game currency however will carry over. Nobody wants to lose premium currency that they spent real money on. Weapons, units, and mags obtained in PSO2 can be used in New Genesis but their functions, abilities, and appearances will temporarily change.
The other piece of huge news in the trailer answers probably the most burning question for players. Namely, what will happen to the PSO2? Well, fear not as not only is PSO2 not going anywhere, it will exist side by side with New Genesis. You will be able to use the same character in both games and PSO2's graphics will be upgraded to look like New Genesis. It is unclear how the new and revamped battle system will carry over into PSO2, if at all, but that is surely being ironed out as development on New Genesis continues.
Explore a new galaxy next year
Last, but surely not least, both games will remain free to play, and the current transaction model for the game will not change. Phantasy Star Online 2: New Genesis will drop at an as of yet unknown time next year in 2021.