EA just made a very important announcement regarding early access for Battlefield 5. Good news for PC Players,you are getting special treatment this time around. If you've paid for Origin Access Premier you will get to play Battlefield 5  first on November 9. That is an incredible 11 days before its Standard Edition releases. If you've only paid for Origin Basic don't worry you will still get access to a ten hour trial of the game on the same day.
 Other Battlefield V perks for being an Origin Access Premier member:
You will receive full access to the Deluxe Version of Battlefield V on November 9.
Five sets of the Paratrooper outfits.
Opportunity to take on Special Assignments as well as Starter Assignments.
20 Weekly Airlifts.
Firestorm Ranger Set included.
An extra Special Soldier Set.
Instant access to five of the Battlefield 1 weapons.
Extras
You will receive early access to Anthem which is set to go live on February 15, 2019.
Access to a library of over 125 of EA's games including some of the popular EA Sports titles like Madden NFL 19, EA Sports FIFA 18 etc
10% discount on all Origin Digital purchases.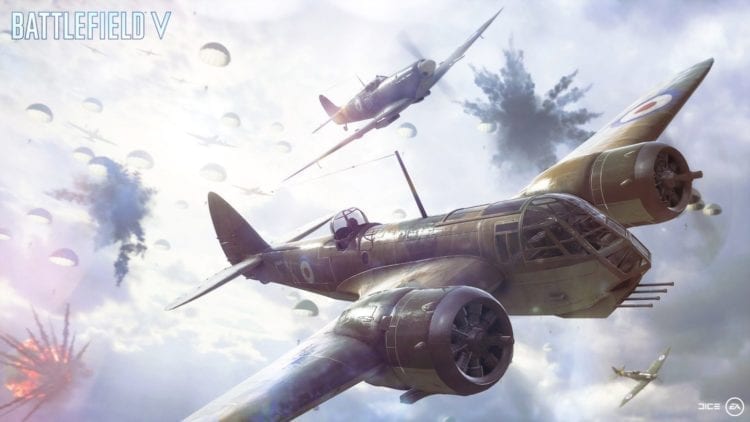 If you are willing to shell out about $14.99 USD a month or $99.99 USD a year for Premier it seems worth it considering what they are giving you just for Battlefield 5. If you don't want to spend quite so much there is another cost-effective option with Origin Access Basic. That will cost you $14.99 USD a month or $29.99 USD a year.
Basic Perks
Ten-hour trial access to Battlefield 5 on November 9.
Access to all multiplayer modes and maps.
Includes the Prologue and Under No Flag single player story mode.
If a Basic subscriber decides to purchase the game after the trial they will get 10% off and their progress during the trial carries over to the full version.
You also get a ten hour trial of Anthem.
Access as well to the library of over 125 games.
10% discount on  Origin Digital purchases.
Obviously, you pay more you get more but yous till get a decent amount with Basic as well and it lets you test drive Battlefield 5 before you commit to buying it. Carrying over your progress from the trial is also a great perk. Battlefield 5 releases on November 20.