If you've been paying attention to the Epic Games Store this week, you'll know by now that it's giving away a new free game every 24 hours until we hit the new year. Today is the tenth day of the "15 days of free games in December" event or whatever the Epic Games Store is calling it. Today's offering is My Time at Portia, so claim it now before you forget.
While fighting and battle are always exhilarating, sometimes it's better just to kick back and relax to enjoy a good time. My Time at Portia certainly offers that experience, though, with some encounters along the way. The game largely focuses on crafting, building, and selling to enhance the lives of the villagers around you. And speaking of time, you will need a lot of it for this game. If you enjoy a casual escape that allows you to collect things and see your work appreciate over time, this should do it though.
Looks good, feels good
The game also features a charming and simplistic art style with an impressive draw distance that lets you become better immersed in the world. You'll also see plenty of visual variety in the game, so you can see sunny vibrant landscapes and desert gorges alike, all in that same minimalist art style.
You can read on about this game in our full review as well as its expansion, My Time at Sandrock. Just keep in mind that the developers have kept up with updates since the initial release, so some of the issues we originally noted are now resolved. Considering My Time at Portia is currently free at the Epic Games Store, we can certainly recommend it to anyone looking for an escape this December and in early 2021. The many other overwhelmingly positive user reviews say the same.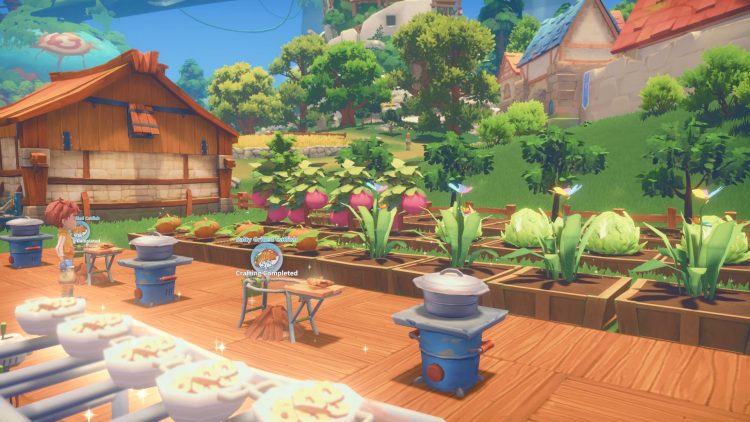 The Epic Games Store has more than just these free games to enjoy this December
Be sure to claim My Time at Portia on the Epic Games Store before 11 AM ET on December 27, because like we said, the free games will only be available for 24 hours each. If you do have a little cash to spend and you're thinking of picking up something for the holidays this year, also check out the Epic Games Store Holiday Sale, where there's over 200 popular titles of various flavors. You can also grab $10 USD coupons, rendering some of those games almost free.