Does anyone else remember when Ubisoft said it wouldn't saturate the market with yearly sequels? I swear we just had a Far Cry game come out recently. Well, it looks like we have another one already in the works, and it will be revealed tomorrow during The Game Awards. So much for self-control, Ubisoft.
While prior Far Cry games settled in a certain location, from tropical islands to American boonies, this new one looks to follow an event. What event? The end of the world (insert gasping noises). Yes, the next Far Cry is set in what appears to be a post-apocalyptic America. If that's true, then, while avoiding any major spoilers, there is a connection to this game's setting and the events of Far Cry 5. There are some discrepancies we haven't quite figured out yet, which Ubisoft should explain during the show.
The teaser trailer released earlier today paints the picture. A nuclear bomb went off, and things sorta went to hell. We watch as a saw blade whizzing through the air from the force of the explosion before embedding in a tree. Fast forward an unknown amount of years, after rain followed by drought, and the world is beginning to recover. A mystery man picks up the discarded saw blade and locks it into a crossbow-like weapon.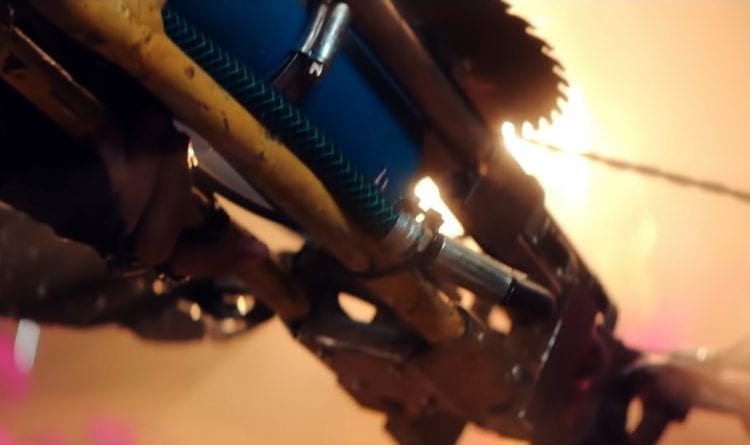 Future Cry
It's evident from the short trailer that Ubisoft is sending Far Cry to a post-apocalyptic future. The setting itself distinctively shows a world retaken by nature, while mankind still squabbles with weapons that could fit in a Mad Max flick. As for any word on antagonists or protagonists, the teaser reveals nothing. No doubt we'll have some answers when Ubisoft takes the stage tomorrow at The Game Awards.
"None of us were ready for the end," a speaker in the teaser says. "The flames devoured everything, and when death rolled through our valley, their world turned cold and dark. The years of rain, the howling winds, gave way to blue skies and a new world in bloom. We felt hope. We were wrong."
Related to this articleRelated to this articleRelated to this article
Cam has been shooting for high scores since his days playing on the Atari 2600. Writing about video games since 2005, Cam has also worked with GameSpot, GamesRadar, and PlayBoy.