As we turn the page over to September, Prime Gaming's next batch of free games have been revealed. This month, the service provides a total of five free PC games for players who are subscribed to Amazon Prime. Recently, the whole service was rebranded from Twitch Prime to Prime Gaming, as Amazon is seemingly phasing out its use of the Twitch label. Now, users don't need a Twitch account to claim the monthly free games from Prime Gaming. Of course, the Twitch-based rewards are still in place, like free monthly channel subscriptions.
The headline act for the month of September is Outcast – Second Contact. This is a modern remake of a cult classic 1999 open world game that blends open world exploration with RPG mechanics and sci-fi action. Following that, Curve Digital is offering a pair of free games for September. Autonauts brings a charming building sim to proceedings, while Pumped BMX Pro is a challenging downhill biking game that tests player control.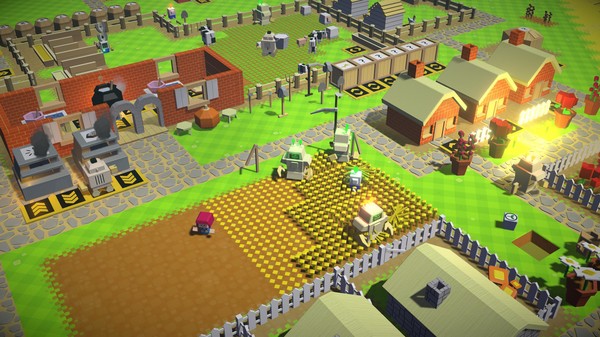 If you're after something with more of a classic angle, Effie is also included in the Prime Gaming pot. Effie is a fantasy action-adventure game that combines the design and feel of old school games with a more modern take on visuals. Finally, co-op arcade shoot 'em up Tiny Troopers: Joint Ops brings some top-down shooting action to Prime Gaming subscribers. All of these titles are available through October 1.
More free games
As the amount of gaming options for PC continues to grow, so do the opportunities for free games. Since the Epic Games Store joined the fray, it has given away free monthly games and other storefronts and programs are starting to take notice. Prime Gaming is of course keeping this up since the switch from Twitch Prime, and GOG has also got involved, periodically giving away free PC titles. A wider library of free game is still available on Prime Gaming, with some remaining free for over six months.