Other Ocean Interactive has just announced the first major update for its social survival and deception game, Project Winter. The highlight of the update include the addition of a new map which will drastically change how players approach each game. Along with the new map, the Project Winter update also introduces some balance changes, bug fixes, and a couple of new features.
The major difference between the new map and the old one is the relocation of the cabin to the northernmost tile. It overlooks the rest of the map from an elevated position and there are only two ways to get to and from it – the gondola or a narrow ramp.
The gondola is a rapid transport system to get players to the southernmost tile on the new Project Winter map. However, traitors can sabotage the gondola to delay it. You will also want to be careful who you board the gondola with. It could be a fast way to get yourself killed.
Another key feature of the new map is that the first objective is located outside the southern gondola station. On the old map, it was just outside the cabin.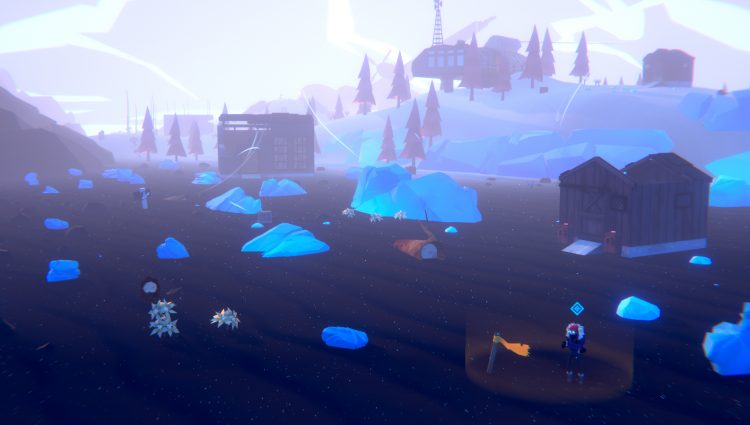 Project Winter update features
In addition to the new map, Project Winter has introduced two new main tile variations for the existing normal mode maps. These will alter the positions of trees, rocks, and other objects surrounding the cabin to add some variation to the gameplay.
Speaking of gameplay, there are two mechanical changes to Project Winter with the update. Traitor radio jamming can no longer block the red radio channel. However, Identity Thieves will now gain access to the red radio channel when they steal a traitor role.
For those who like to socialize before stabbing their friends in the back, text chat can now be used in pregame lobbies. This chat will also let you know when players join, leave, or get kicked.
If you're unfamiliar with the title, you can check out our Project Winter impressions before heading out into the cold. You can pick it up for PC through Steam or the Windows 10 store and it also features cross-play with Xbox.