PUBG Season 9 is lining up to be a big one for this popular battle royale. It is adding the game's first dynamic map, Paramo, which will change every time you play it. The environment will be altered and named locations will appear on different parts of the map. However, Paramo was only going to be available to TPP (third-person perspective) PUBG players, not FPP (first-person perspective).
Why? Well, it has something to do with…ah…you know… I have no idea. It's inexplicable why you would invest so much time and energy into creating this entire new map with exciting new features, and not let a chunk of your players land on it. The PUBG community wasn't very happy about this situation, obviously. There was a lot of backlash.
Thankfully, someone has come to their senses and PUBG is now bringing FPP to Paramo with update 9.1. The change was casually revealed by PUBG's German Twitter account.
Update 9.1 steht vor der Tür und wird am 21.10 auf den Liveserver gespielt!

Basierend auf eurem Feedback wird Paramo übrigens ebenfalls in der FPP zu spielen sein!

Worauf freut ihr euch am meisten?

— PUBG Germany (@PUBG_DE) October 19, 2020
The tweet above says that update 9.1 is around the corner and will hit live servers on October 21. It goes on to say something like, "By the way, based on your feedback, Paramo will also play in FPP!" The tweet wraps up by asking players what they are most looking forward to in the new season.
There's no mention of Duos or Solos in the tweet and PUBG hasn't revealed if players will be able to drop into Paramo in these modes at some point. Before the FPP reveal, it was TPP Squads only. So, I assume it's now FPP or TPP Squads only.
Get it while it's hot
PUBG Season 9 isn't just adding a new map. There is also an interesting new item being added to Paramo, the Critical Response Kit. Having this item in your inventory will allow you to revive a downed teammate in just one second. However, to get your hands on it, you'll need to first find a key and then unlock one of the Secret Rooms scattered around the mountain top.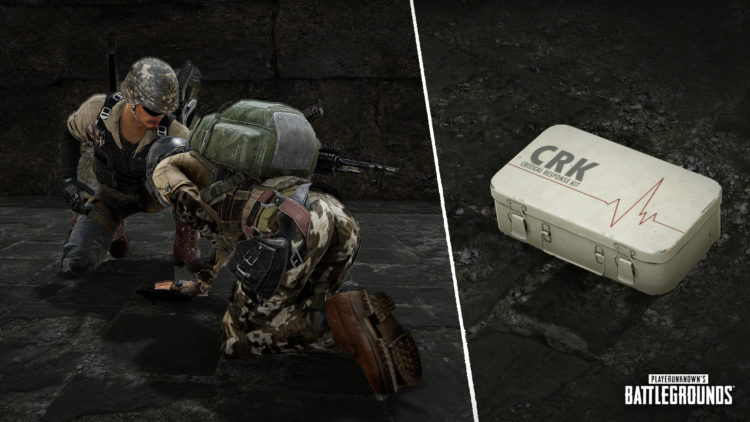 One of the most exciting updates has nothing to do with what's in the game, but how you play it. Solo Ranked Mode is finally coming to PUBG. You can check out the details, as well as all the other updates in the Season 9 patch notes. As German Twitter asked, what are you most excited about for PUBG Season 9?