Players received a first look at the new Vikendi in a PUBG Partners playtest in early March. Based on the feedback from the test, PUBG Corp has made some more updates to Vikendi. The latest updates coming with Season 7, including a new bolt-action weapon, are now available on the Test Server.
PUBG Season 7 highlights
The new Vikendi map and its trains are without a doubt the biggest new feature coming to PUBG in Season 7. But there are plenty of other highlights worth noting. PUBG has completely renovated Dino Park to make it a much more expansive Dinoland. This has always served as one of the favorite drop locations on Vikendi, but now it has even more to offer.
A new weapon is usually a reason to celebrate, as it offers players new ways to murder each other. And sure, the Mosin-Nagat will give fans of bolt-action sniper rifles a new option. But here's the thing – it's exactly the same as the Kar98 in every way except appearance. What's the point of that? PUBG Corp has made a lot of strange decisions, but this must be near the top of the list. You can try this gun out on Vikendi and Enrangel, but you already know what it'll be like.
Otherwise, Vikendi has also seen a bunch of changes around the map. You can check out comparisons of them all in the full patch notes.
Survivor Pass: Cold Front
With the chilly weather blowing in, a new wardrobe is in order for players. The PUBG Season 7 Survivor Pass brings loads of options to keep you warm, stylish, and looking like a dinosaur. It's starting to look a bit like Fortnite and PUBG Mobile in there.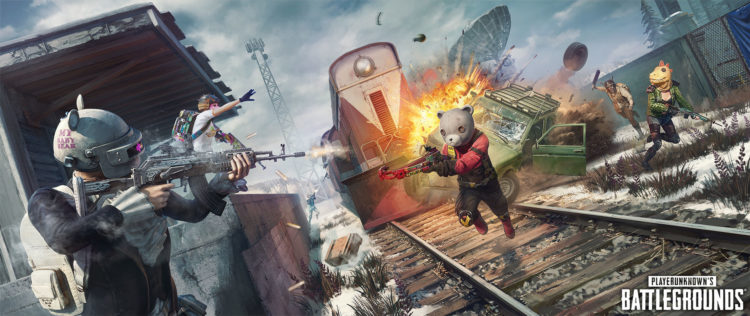 The Survivor Pass has the usual Daily and Weekly challenges, as well as Season Missions, Progression Missions, and weapon-specific Challenge Missions. Players can also work together to unlock four cosmetics from the Community Missions. So, don't forget to pick up those discs you see lying around the maps.
You can head over to the PUBG website to see all the quality of life improvements, bug fixes, gameplay updates, and performance improvements coming with Season 7. Happy dinosaur hunting.