It appears that dealing with a toxic online experience still remains a key concern for many live service games. The likes of Valve's Dota 2 and Ubisoft's Rainbow Six Siege have put systems into place to help drive the negativity away, and they will now be joined by yet another live-service game. PlayerUnknown's Battlegrounds, or PUBG, will be getting a new reputation system in a bid to encourage more friendly behavior in the battle royale.
The new implementation will be part of the upcoming patch 10.2, which is currently live on the game's test servers. Once the new reputation system kicks in for PUBG, a number from 0-5 will be placed next to your profile in Team Finder. This will act as an indicator of your level of friendly behavior. The higher your number, the more favorable you will look.
Over the course of your PUBG career, the number should rise steadily as long as you do not engage in overtly toxic behavior. On the flipside, if you antagonize other players, the opposite will happen. As teammates file reports against you, the number will drop.
That will depend on the outcome of investigations. If you are found guilty, then your reputation will take a hit. If you drop matches frequently, the number will also be affected.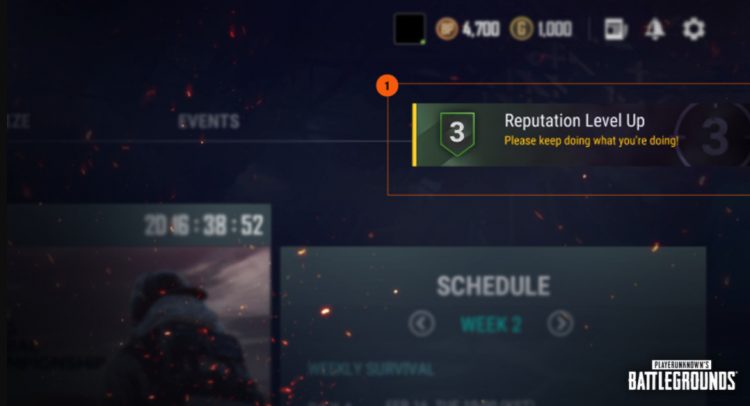 Decent start
While the new reputation system in PUBG is certainly a plus, it remains a work-in-progress. Compared to the other systems in other games, there is much that can be added.
Overwatch, for instance, incentivizes good behavior via Endorsements. That can lead to rewards outside of just feeling good about yourself. On the PUBG front, however, the reputation system hinges entirely on player agency, which can be hit or miss.
Part of 10.2 will also see the addition of a new vehicle, along with new stunt emotes. Ranked play will now also be more lenient should you need to forgo a game under certain circumstances. You can read all about the full patch notes here.