It has been a long 24 years since Quake first arrived on the scene with its brand of fast-paced action and superb shooting. Yet, in the disaster of a year that we call 2020, the game is making a comeback for the holidays. As part of the Quake Xmas Jam 2020, 19 creators have come together to create 19 brand new amps to usher in the holiday season. Nothing makes you feel warmer than blasting baddies into oblivion while Christmas music plays in the background.
The Quake Xmas Jam 2020 took place over the past month and was all about turning out creative new maps for the classic Quake experience. Taking place from November 12 all the way until December 13, the main crux of it applied to the use of the big Arcane Dimensions mod. While the creators were free to run wild in terms of themes, they had to stick to a hard map size limit. The play areas were restricted to 1024x1024x1024, so you are looking at smaller maps of nonstop fun.
As a continuation of the festive fun, you can access any of the maps of the Quake Xmas Jam 2020 via a holiday-themed map. Simply select a difficulty and then ride the elevator to the map selection room.
Christmas list
Of course, before you can do that, there are some hoops to jump through. First, you need the game itself. You could have grabbed yourself a free copy at QuakeCon, but if you did not, Steam and GOG have you covered. Secondly, you will need Quakespasm, which is a modern, cross-platform Quake 1 OpenGL engine. It enables support for 64-bit CPUs, ultra-wide displays, and of course, modern fixes and tweaks that make a 24-year-old game work better on today's machines.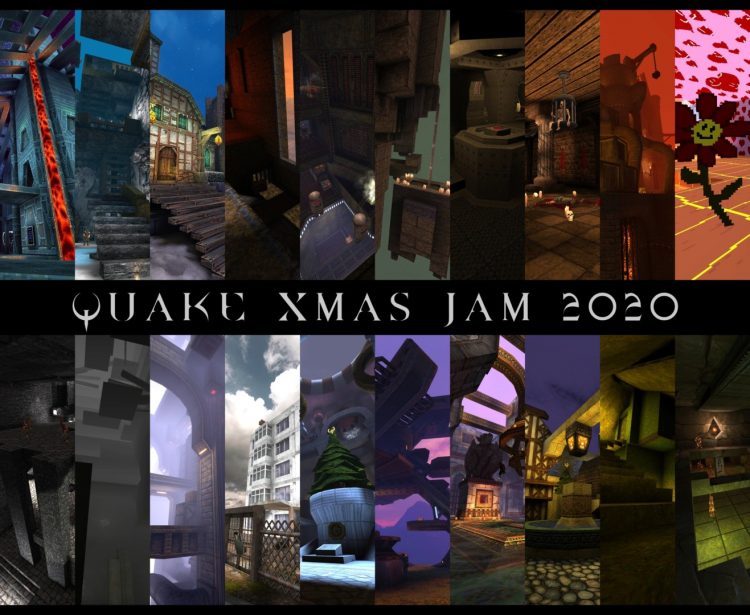 Lastly, get your hands on the Quake Xmas Jam 2020 archive itself. Then comes the installation part.
Follow the relatively simple instructions over at GodModeUser, and you are all set for some festive fun. While not all of the maps may be to your liking, there are bound to be some that will bring a smile to your face. After all, Christmas is all about joy, and nothing beats a holiday frag fest.