Earlier last month, we got an idea of what this year's QuakeCon would be like. Thanks to the cancellation of the physical event, everything will now be digital. With that brings about some massive changes to the show. Bethesda has now shared the full schedule for QuakeCon at Home, and it will run from August 7-9. As most of us are not likely making any travel plans soon, QuakeCon at Home might just be the show you need to get through the weekend.
Starting with Welcome to QuakeCon at Home at 12 PM ET on August 7, it is a non-stop show. Bethesda's senior vice president Pete Hines will be on hand to share more about the rest of the show. That includes details about Bethesda's games like Doom Eternal, The Elder Scrolls Online, and more. The rest of the day will be left for more game-centric discussions. Panels about The Elder Scrolls Online, Fallout 76, Doom Eternal, and even Prey are in the lineup. A discussion about representation in games will also be something to look forward to during QuakeCon at Home.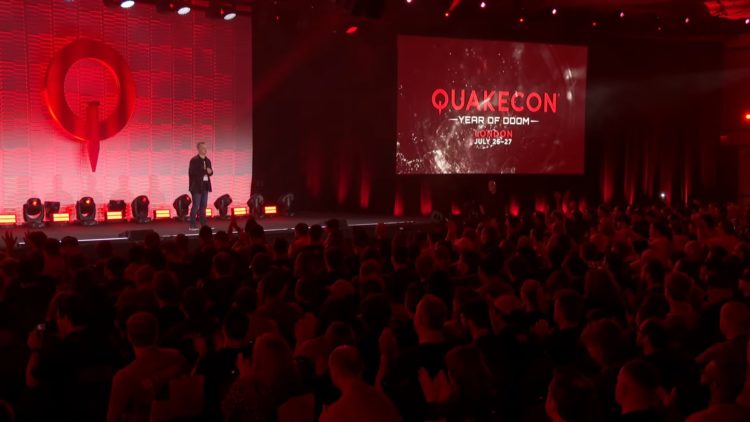 Weekend of madness
More post-apocalyptic content awaits on the second day, with Fallout 76 getting a bulk of the attention starting from 12 AM ET, including a cooking show and cosplay showcase. More gameplay-centric showings will also be happening, including a Dishonored tabletop adventure section at 6 PM ET. The final day will see a variety of events, including speedruns and the finals of the tournaments taking place during QuakeCon at Home.
That is certainly a ton of content to wade through for a weekend. However, there is no mention of Starfield and The Elder Scrolls 6 at QuakeCon at Home. That is expected, but nonetheless still disappointing. For fans of Bethesda and all of their properties, QuakeCon at Home is shaping up to be an awesome event.