AMD doesn't seem to be in any particular rush to release more products for in its popular Radeon RX 6000 Series GPU lineup. However, that hasn't stopped keen observers from discovering some EEC filings by AIB PowerColor that suggest how much VRAM the cards will feature. It shouldn't come as a surprise to learn that the RX 6700 XT will feature 12 GB of GDDR6 VRAM like the higher end cards. There is a little uncertainty surrounding the standard RX 6700 though.
According to the filings by PowerColor, the standard Radeon RX 6700 will only feature 6 GB of GDDR6. That's obviously half the amount of the XT model, which calls into question the viability of such a configuration. Games are constantly increasing resource requirements; The amount of onboard memory a GPU has access to is critical for things like ray tracing and high resolution textures. This limitation could hurt the performance of the GPU, and would be especially problematic over time as games become more intensive.
One has to wonder if the 6700 will be a budget card for this very reason, as it seems like it would pale in comparison to the rest of the lineup with this VRAM configuration. It certainly would cost AMD less to make them, but it may not be what gamers want if they want to play the biggest games coming in future years.
The if and the why
There are a few things to consider about this memory configuration for the Radeon RX 6700, but the first thing to note is that the EEC filing could be misleading. Companies like PowerColor tend to submit a lot of filings based upon "potential" products. Just because the specs are listed in this filing doesn't mean they will lineup with what eventually reaches consumers.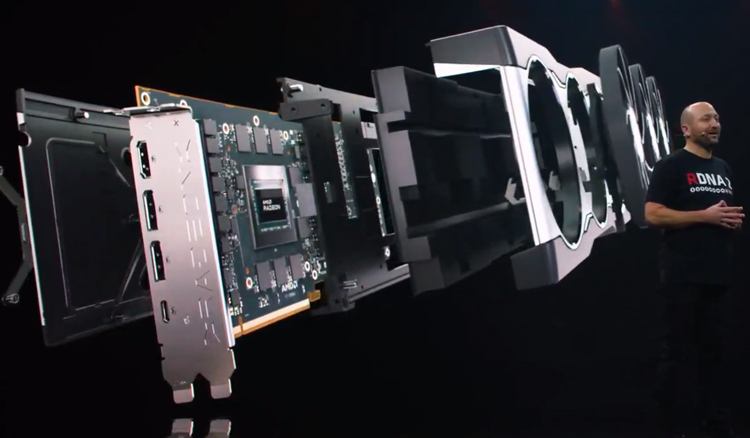 The next thing to consider is that there is a GDDR6 memory shortage going on. This could be how AMD has decided to deal with the matter, as the company's high-end GPUs like the 6800 and 6800 XT feature a whopping 16 GBs. Cutting down the 6700 could be a way of maintaining the difficult balancing act that is graphics card production these days. Furthermore, a 6 GB model of the Radeon RX 6700 could allow AMD to get far more aggressive with pricing against Nvidia.
It's difficult to say how this will all play out, but AMD is expected to announce the Radeon RX 6700 and RX 6700 XT sometime this year. It will likely do so once it feels more confident in its ability to satisfy consumer demand. The current situation is expected to persist through the first half of 2021.