This is a big week for PC game releases. This week (May 13 to 19) will see the release of some hotly anticipated titles. Bethesda's Rage 2 is blasting through your screens, and so is Rebellion's Sniper Elite V2 Remastered. Swarms of critters envelop you from the rats of A Plague Tale: Innocence, while black bats swarm in Castlevania Anniversary Collection. A broken world must be mended in Thea 2: The Shattering, while a new world requires terraforming in Surviving Mars: Green Planet. All these games and more will be launching this week.
Want to know how the rest of May would go? Just check out our listing here. For the rest of the games in 2019, you can check out our updated PC games release calendar.
Rage 2
Release Date: May 14
Developer: Avalanche Studios
Publisher: Bethesda
With most of humanity wiped out, survivors need to fend off threats in a harsh, post-apocalyptic world where mutants and psychotic scavengers run rampant. That's the setting of Rage 2, the sequel to the 2011 game, which promises to deliver even more over-the-top, gory, and insane action.
In Rage 2, you play as Walker who sets out to traverse the deadly wasteland. Using devastating weaponry (including the BFG 9000 which is only available for deluxe editions) and skill-boosting nanotechnology, you'll have to face the threat of a dictatorial regime. Rage 2, being an open-world game will also feature vehicular combat on land and air. Likewise, by using Overdrive you'll be able to power up your guns while keeping yourself constantly healed — perfect for bullet-blasting and explosive frenzies.
Sniper Elite V2 Remastered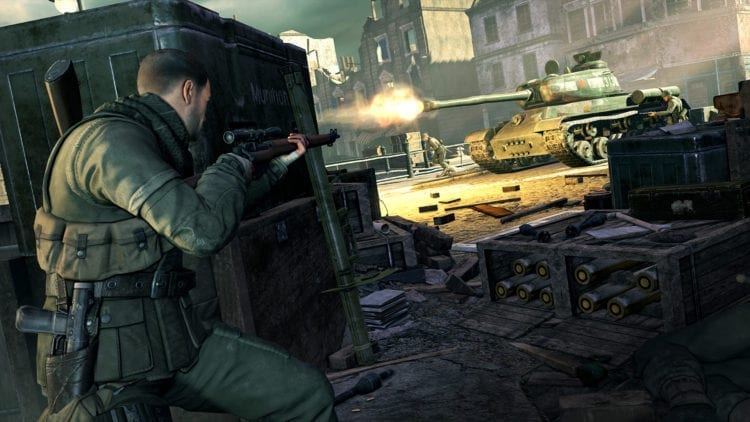 Release Date: May 14
Developer: Rebellion
Publisher: Rebellion
If Rage 2 is a little bit too over-the-top, well then you can check out Sniper Elite V2 Remastered. It's also got some zany mechanics, but it remains grounded given the historical events of World War II.
In Sniper Elite V2 Remastered, Karl Fairburne has to make his way through the devastated and war-torn streets of Berlin. The Wehrmacht is collapsing, and the Nazis are making their final stand. It's time for you to put an end to that by breaking some spines and busting some balls. Literally.
Sniper Elite V2 Remastered has enhanced visuals and 4K support to separate it from its counterpart originally released in 2012. But, it will also have all the DLC and the trademark "X-Ray Kill Cam" of the series. You'll probably have a roaring good time turning Nazis into eunuchs with your trusty rifle.
A Plague Tale: Innocence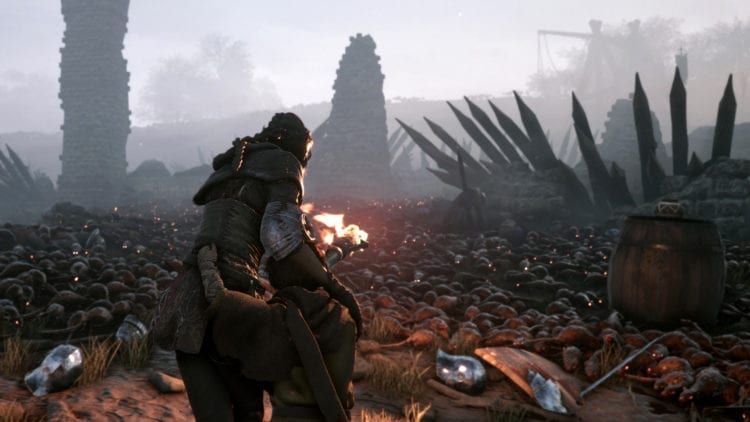 Release Date: May 14
Developer: Asobo Studio
Publisher: Focus Home Interactive
Death can come in all shapes and sizes. That's what you'll have to contend with in A Plague Tale: Innocence. Death is all around you in this medieval dark fantasy world. Swarms of black rats chase down siblings Amicia and Hugo. You'll also have to contend with the Inquisition, fearful of the Black Death that's spreading and eager to pin the blame on anyone deemed heretical.
Given that you're playing as kids, you won't be able to fight your way through in A Plague Tale: Innocence. Instead, you'll have to use wits and stealth to make it past guarded areas. That, or fires via torches and other means, just to keep the vermin at bay. You can check out more from Steven Wong's preview of the demo last March.
Surviving Mars: Green Planet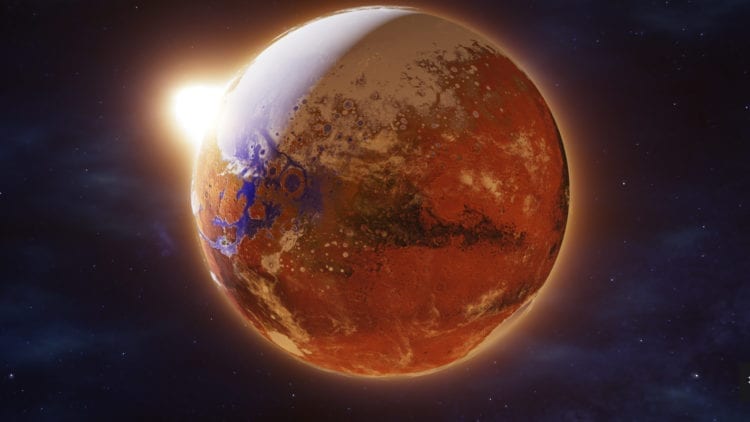 Release Date: May 16
Developer: Haemimont Games
Publisher: Paradox Interactive
Green Planet is an expansion to the city-builder/colony management game, Surviving Mars. Building and managing your colony on the red planet is no easy task, and neither is terraforming the land completely.
Surviving Mars: Green Planet will give you the tools to turn this inhospitable place into one where humanity can thrive. You can construct buildings that help with this process or enact projects from capturing asteroids to melting the polar ice caps. There is, however, a price for progress. Making changes to the planet's environment drastically can lead to unforeseen disasters.
Castlevania Anniversary Collection
Release Date: May 16
Developer: Konami
Publisher: Konami
Celebrating 50 years of Konami, the Castlevania Anniversary Collection will include the following games:
Castlevania
Castlevania II: Simon's Quest
Castlevania III: Dracula's Curse
Super Castlevania IV
Castlevania: The Adventure
Castlevania II: Belmont's Revenge
Castlevania Bloodlines
Kid Dracula
Other Games This Week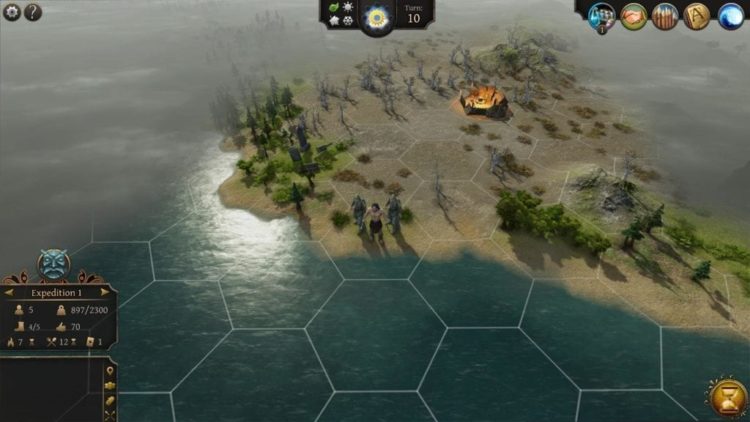 Thea 2: The Shattering (May 13) – From developer MuHa Games, Thea 2: The Shattering combines traditional 4X mechanics with RPG-style progression and card battles.
Druidstone: The Secret of Menhir Forest (May 15) – A dungeon-crawl in a lush, fantasy world from the makers of the Legend of Grimrock games. Druidstone will feature turn-based tactical RPG gameplay.
Dark Future: Blood Red States (May 16) – Dark Future: Blood Red States, from Auroch Digital, takes road rage to a whole new level. Based on a classic Games Workshop tabletop license, you'll be able to craft and customize your vehicle, battling roving gangs and scavengers, and making them crash and burn.
Bubsy: Paws on Fire (May 16) – From Choice Provisions, Bubsy: Paws on Fire sees the return of everyone's favorite virtual bobcat in an all-new adventure/platformer game.
Death end; reQuest (May 16) – From the makers of the Neptunia and Agarest series comes an RPG that blends multiple mechanics from other genres, such as FPS and fighting games when you do battle with enemies.
Next Week
We did tell you that this is a big week for PC game releases. What about next week? Well, it's just as jam-packed. Team Sonic Racing revs up its engines. Meanwhile, Observation and Pathologic 2 plan on providing some suspenseful thrills. Oh, and Total War: Three Kingdoms finally marches to battle. We'll see you then.
---
Release dates are for North America.