Call of Duty: Modern Warfare Season One launched last week, adding a huge amount of content to the game. Two new weapons have been added to the game with Season One in the RAM-7 and HOLGER-26. Will they make an impact on the current meta?
The RAM-7
The RAM-7 is a reskinned and renamed version of the TAR-21 from Modern Warfare 2. It feels a little different than the TAR, but it is without a doubt a spiritual successor to it. The RAM-7 has a high fire rate and a slim build compared to other ARs. It feels a lot like the Maddox form Black Ops 4. It has the medium efficiency of an AR, but the handling and fire rate of an SMG.
I think the gun is great and that it can be one of the best, but the M4 still overshadows it. The guns differ slightly in how you can play with them, but the M4 is just truly a do-it-all. The RAM-7 feels viable and could even be a meta weapon, but only if the M4 gets worse.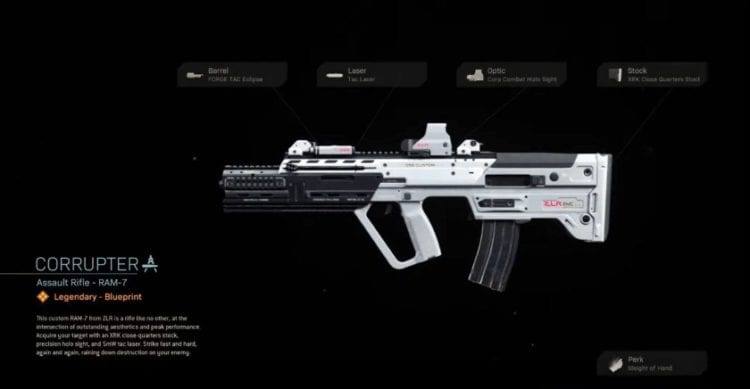 The HOLGER-26
The HOLGER-26 is the LMG version of a G36, as is quite obvious in its appearance. With the right attachments, you can basically turn the thing into a G36. And customization is a staple feature in Modern Warfare.
The HOLGER feels more like an AR than an LMG. It is very accurate even without attachments, and I didn't feel like I was carrying around this massive gun that weighed me down. Don't get me wrong, though — you can't fly at people with this thing. It is a post-up gun due to the ADS speed despite attachments that increase it.
This doesn't feel viable in the current meta. Again, the M4 kills in fewer shots, with a higher rate of fire, and is just an overall better weapon.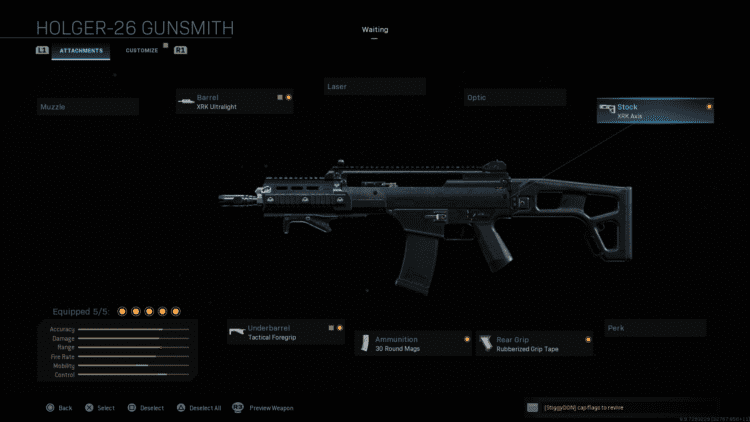 Modern Warfare's M4 meta isn't affected
All in all, the new weapons are fun and in fact pretty decent. The RAM-7 is a lot of fun to run around with, while the HOLGER-26 really shines when you're mounted and spraying the 100-round clip into your enemies. And since Call of Duty: Modern Warfare has a great customization system, you can have a lot of fun with the different possible builds these two weapons offer. While the M4 is annoying, you are still able to use the weapons in pubs with relative success.