Ever since Red Dead Online became a standalone title separate from the cowboy sequel that is Red Dead Redemption 2, Rockstar has been on a charm offensive to woo players back into the Old West. Of course, it does not help to tally up the differences between Red Dead Online and its more illustrious cousin, GTA Online. A general lack of updates as well as less meaty content has resulted in dwindling player numbers. However, Rockstar is not one to give up. As such, Red Dead Online is getting three more solo missions to add to the variety.
While fans would certainly appreciate more things to do as a posse, it is always good to have more content to plough through. In the latest update for Red Dead Online, telegrams missions make a debut. These will set the stage for even more solo missions in the future for Red Dead Online. The new missions can be accessed by telegram from a mysterious character named J. For experienced players, these will not be too surprising of experiences, but they are still interesting enough.
Picking up odd jobs
In A One Horse Deal, players will be intercepting a prized, untamed white Arabian racehorse from the Emerald Ranch. This will not sit well with the Braithwaites, so expect some stiff resistance. Rich Pickings, on the other hand, is more of a stealthy affair. Sneak into the manor of St Denis' corrupt mayor and liberate some precious jewels. Make it out alive, and you will definitely be living it up.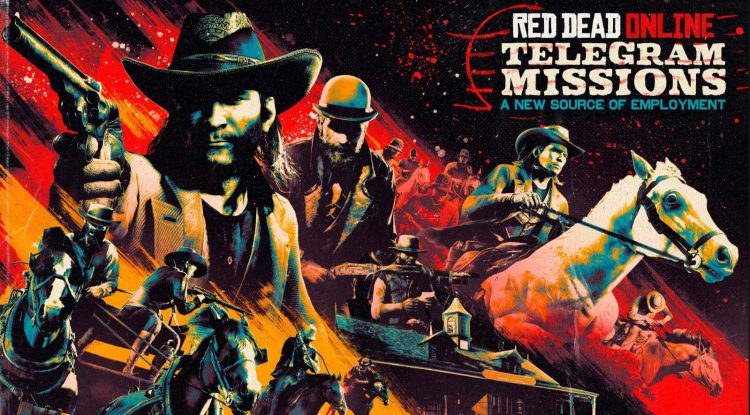 The third of Red Dead Online's new solo missions is Outrider. In it, players will escort a wagon making its way out of Brittlebrush Trawl. Expect attackers and even roadblocks along the way. Should the driver meet his end, it will be up to you to finish the job.
All three missions will have three difficulty levels, replaying them will up the ante.
These new solo missions are just a taste of what is to come for Red Dead Online. Rockstar wants players to look out for more of such content in the future. Here's hoping there will be cowpokes who care by then.