Good news, midnight cowboys! Preloading is live for Rockstar's western masterpiece, Red Dead Redemption 2. The game unlocks at midnight ET on November 5, but you need to pre-order in order to preload the game. Also, make sure to clear off some space on your SSD (seriously, you'd better use an SSD), because the installation size is a whopping 150 GB. Simply head over to Rockstar and download the Rockstar Games Launcher.
I don't think I need to explain much about the game, but if you want to take a look at it, be sure to watch the gorgeous 4k trailer Rockstar released two weeks ago. It shows off some of the beautiful vistas that you can expect in Red Dead – though, if you're like me, you might end up appreciating it at a lower resolution. If you don't know if your PC can handle the game, check out the system requirements.
Improved experience on PC
Perhaps most notably, Red Dead Redemption 2 on PC will feature a sleuth of new graphical improvements. Increased draw distances, improved ambient occlusion, improved reflections, higher-resolution textures, and tessellated tree textures are just some of the graphical improvements coming to the PC version. It will be a veritable screenshot junkie's paradise.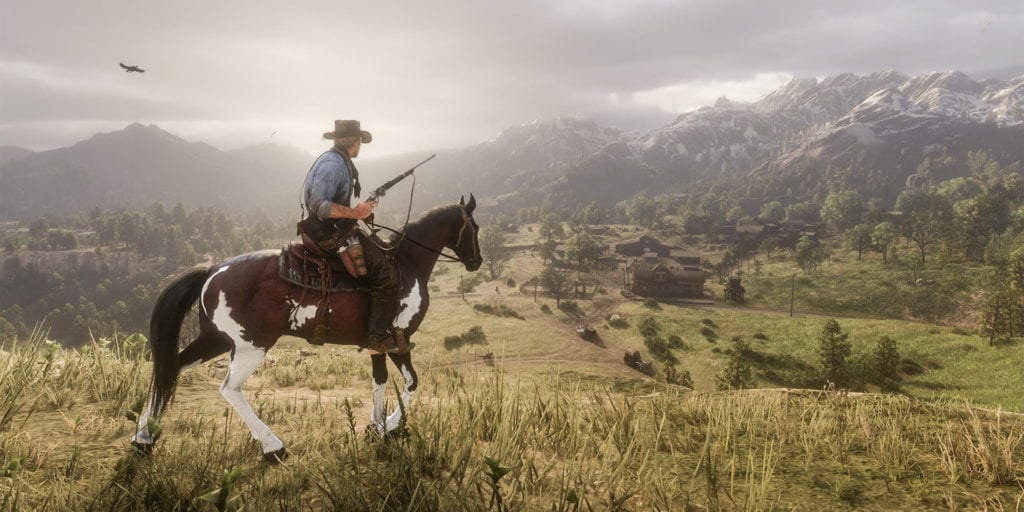 Red Dead Redemption 2 will also arrive with new content on the PC, mostly in the form of new side content. Expect to carry your big iron to new side missions, bounty hunts, and gang hideouts. And that's not all. The PC version will also bring players new guns (such as the wanna-be shotgun Le Mat Revolver), new horses, and new trinkets. If you'd like more specifics, make sure to check out the full list of technical and gameplay additions for the PC release of Red Dead Redemption 2.
Red Dead Redemption 2 is available for pre-order at Rockstar. If you pre-order, you can get a free upgrade to the special edition for $59.99, or the ultimate edition for $79.99.