Last week, Capcom revealed the remake of Resident Evil 3, which features the return of Jill Valentine to Raccoon City as she faces off against Nemesis. Resident Evil 3 utilizes the RE Engine, which powered this year's Resident Evil 2, and the minimum system requirements have been revealed on the Steam page. Check them out below.
Resident Evil 3 minimum system requirements
OS: WINDOWS® 7, 8.1, 10 (64-BIT Required)
Processor: Intel® Core™ i5-4460 or AMD FX™-6300 or better
Memory: 8 GB RAM
Graphics: NVIDIA® GeForce® GTX 760 or AMD Radeon™ R7 260x with 2GB Video RAM
DirectX: Version 11
The recommended system requirements for Resident Evil 3 haven't been revealed yet. However, we can do a bit of guessing, as the minimum specs are exactly the same as those for Resident Evil 2. And after all, both games utilize the same engine. For the sake of comparison, Resident Evil 2 recommended an Intel i7-3770 and a GTX 1060, which targeted 60 FPS at 1080p. The upcoming remake will likely have the same target. So, I wouldn't expect the recommended specs to be too different. You can check out the full RE2 specs on its own Steam page.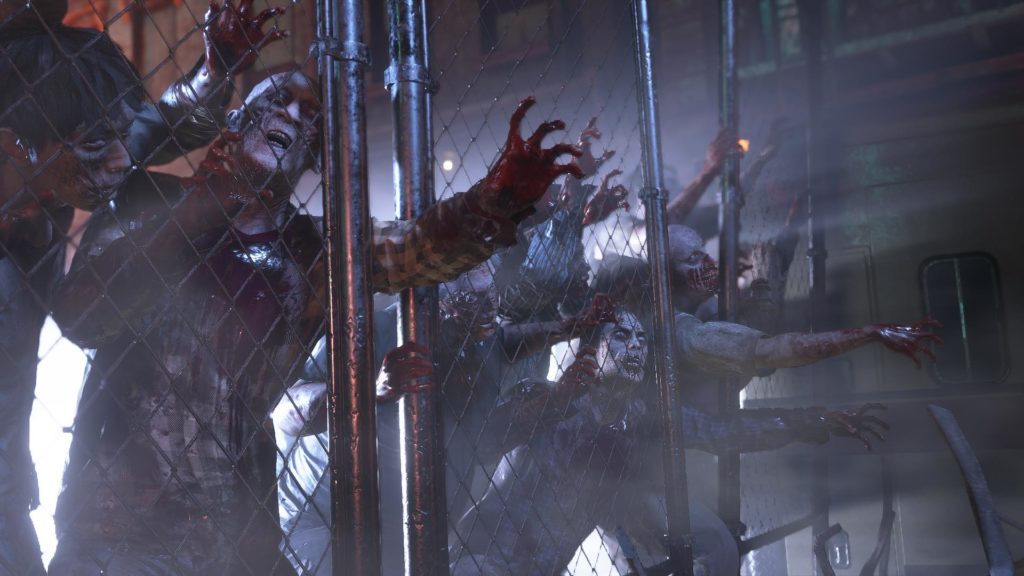 There are a few caveats. If memory serves, Resident Evil 3 featured more open areas than RE2. Capcom might take advantage of that to make bigger areas with more characters and zombies. If so, then there might be a slight performance hit on some rigs. There may also be more environmental detail or improved animations and physics, all of which would have an impact on performance. But even if that's the case, if your rig ran Resident Evil 2 without any hiccups, you can probably expect it to play the upcoming remake just fine.
Resident Evil 3 is targeting an April 3, 2020 release date. It also includes Resident Evil Resistance, the asymmetrical one-versus-four player multiplayer game. You can pre-purchase it for $59.99 on Steam.