Retro Games, the company that brought us THEC64 Mini, is back to take on another PC legend. The manufacturer has revealed THEA500 Mini, a console version of the Amiga PC created by Commodore in the mid '80s. It'll be available next year with 25 Amiga games, and it comes with options to expand the library. Like the C64 Mini before it, the whole thing is a big keyboard, but it'll also arrive with a controller and mouse.
The Amiga was one of those older legends of PC gaming back in the day. Its first version launched in 1985, but it really wasn't until the late '80s and early '90s did the computer really take off. Nowadays, many computers are modular and built piecemeal. But the Amiga was sold with a mouse, keyboard, desktop, floppy drive, and monitor. Some of the more popular games on it, like Zool, are still remembered fondly in some circles. THEA500 Mini is designed after the popular Amiga 500, which should be somewhat obvious given the name.
Retro Games is now set to breathe new life in the Amiga, with THEA500 Mini, much like it did with the Commodore 64 a couple years back. THEA500 Mini, however, is more of a console, with HDMI outs. It'll include options for 50Hz and 60Hz, with a CRT filter you can turn on if you're missing that CRT sizzle.
There is no Dana, only Zool
THEA500 Mini is set to come with 25 games, but the company has only confirmed a handful. Naturally, Zool: Ninja of the "Nth" Dimension (practically its mascot) is on the list. It will also come with Alien Breed 3D, Battle Chess, Another World, ATR: All Terrain Racing, Kick Off 2, Simon The Sorcerer, Pinball Dreams, Worms: The Director's Cut, and more. However, as the console is more of an emulator and not the 7.16 MHz beast of yesteryear, you can add your own games to the list via USB (as well as upload new firmware). It should be noted that a remake of Zool is coming to Steam soon.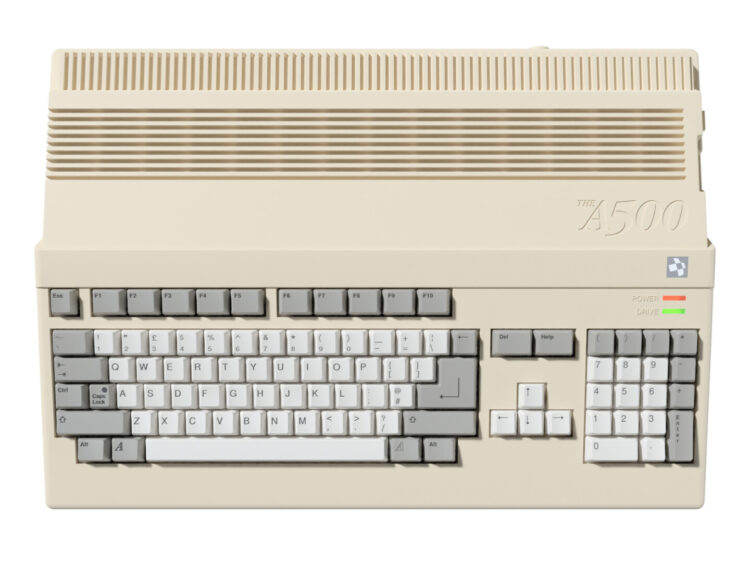 Amiga will live again with THEA500 Mini, but there's still some time before it comes out. It'll be available early 2022 with an MSRP of $139.99 USD, which is not all that cheap. It'll be up to you to decide on what price you'd pay for a healthy dose of nostalgia.