Not a day passes by without my incessant hankering for a good old roleplaying game. The likes of Shining Force and Shining The Holy Ark from Sega and Camelot were some of my fondest memories of yesteryear. Modern games have hardly checked that nostalgic box of mine, but that could be changing with Pillars of Dust.
Developed by Pittsburgh-based Retreaux Games, this 8-bit styled roleplaying title is definitely channeling some retro vibes. From the open overworld to turn-based combat, it is as though we have traveled to the past via a portal on the PC.
A destined pair
Pillars of Dust tasks players with the adventures of Prince Carlton and the pauper, Gregg. Exploring a forgotten kingdom, the two unlikely of heroes embark on an intertwining adventure. What makes Pillars of Dust intriguing is that not only do the characters' journey run parallel, the player gets to choose who and the order of the story being played.
Stories with depth always manage to keep my attention, and hopefully, this game does as well. Seeing two sides of a story will likely give you more impetus to play through a game, and Pillars of Dust is counting on that.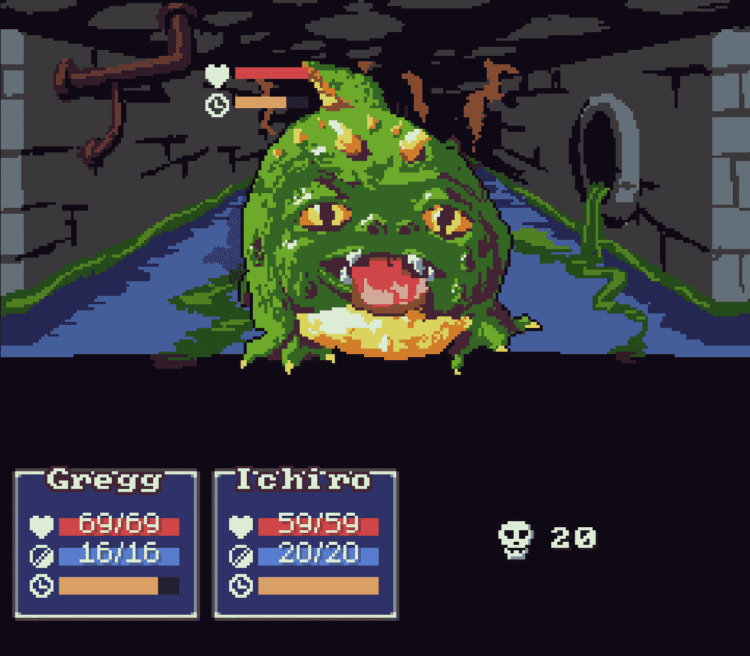 The two are not on their own, as epic adventures always require a good supporting cast. Mysterious wise men and a cast of equally recruitable, quirky characters will go a long way in moving things along.
My turn, then yours
Like any good RPG, players can expect to fight loads of monsters. Thankfully, the menu-based combat system seems swift and responsive. That is definitely great when fighting slimy sewer frogs and skeletons.
Developers Retreaux Games also promised that there will be no grinding necessary, which will be music to many ears. A streamlined menu and inventory system will also make things much easier to handle.
There will also be secrets to find, and even collectible cheese. That 100% completion will require some work after all.
Last but not least, the currency in Pillars of Dust are nuggets. Who can resist hoarding a bunch of nuggets in exchange for goods? Not this guy.
Pillars of Dust will hit Steam on March 17.