Back in October 2018, Rimworld officially released its 1.0 version. Given the lack of updates since, it would have been fair to assume developer Ludeon Studios had finished with the project. But apparently that is not the case. Out of nowhere, update 1.1 has been announced and it's looking to be a huge expansion.
Technically, Rimworld 1.1 is already playable but not on live servers. Instead, any players interested need to load up the unstable branch. You can do this by heading onto Steam, right-clicking Rimworld in your library and going into properties. From here, just click the betas tab and swap branch from default to unstable. As the name suggests, this is not a final version of the update so expect some technical issues to crop up.
Rimworld 1.1
Update 1.1 will introduce 40 new features, 64 adjustments, and a further 58 bug fixes. This major expansion also looks to overhaul the game's technical performance. According to Ludeon Studios, players can expect "significantly" better performance thanks to various new optimizations.
The new update will add tons of new weapons and equipment for your colonists to take aim with. This includes both the EMP grenade launcher and the smoke grenade launcher, both offering plenty of long-range utility.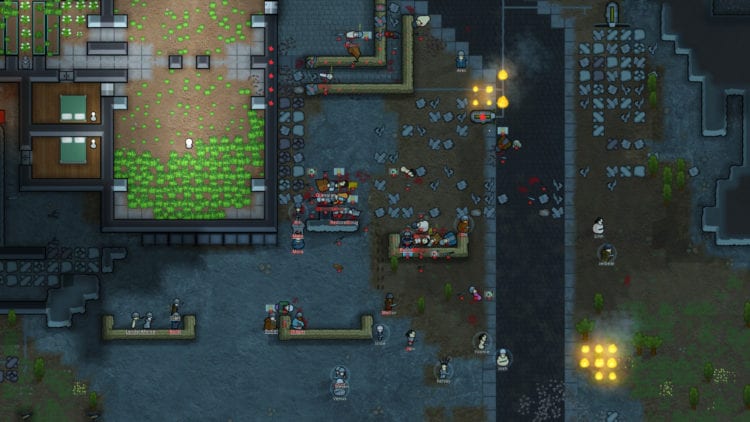 Seemingly, a focus of this 1.1 update is to improve Rimworld's quality of life. For instance, the user interface has been optimized for 4K monitors, the quest tab has been neatened up, and modding is about to become far easier. Instead of having to individually update every mod to the newest version of the game, Rimworld can now support multi-version mods all at once.
Equally, figuring out what mods are compatible with one another should be less stressful going forward. Update 1.1 gives mod makers the ability to define any other mods that their mod depends on or is incompatible with. That means no more irritating error messages and constant tweaking of mods just to get your game running properly.