The world of first-person shooters is ultra-competitive. It is not just for the players, but for developers as well. Vying for the precious time of players can be a challenging task. However, based on the hype and excitement alone, Riot Games' latest project, Valorant, has what it takes to upset the balance. The shooter's closed beta is currently underway, millions have tuned in to streams with the hopes of snagging access, and one agent — Raze — has stood out from the rest. To set the balance right, the demolitions expert could be in line for a nerf.
Overwhelming power
Just barely two days into Valorant's beta debut, Raze has already caused some uproar in the community. Despite the overall fluidity, awesome gunplay, and the balance between various agents, Valorant is giving this agent too much power and maneuverability. All four of her abilities can deal damage, and her satchel charge can even give her an unfair height advantage over the battlefield.
Of course, Riot Games was definitely not trying to upset the applecart with Raze. With the data from the closed beta, the team is looking to change a few things.
Over on Twitter, it was shared that Valorant developer Ryan Scott was on Reddit to address the issues.  Rather than be considered as a damage-dealer, Raze's abilities were meant as a deterrent of sorts. It will prevent players from taking up "predictable positions" and ultimately, to "control space." Still, there's a bit of fine-tuning to be done when it comes to her damage output in Valorant if she's to be considered as a character primarily for crowd-control or area-denial.
Good things to come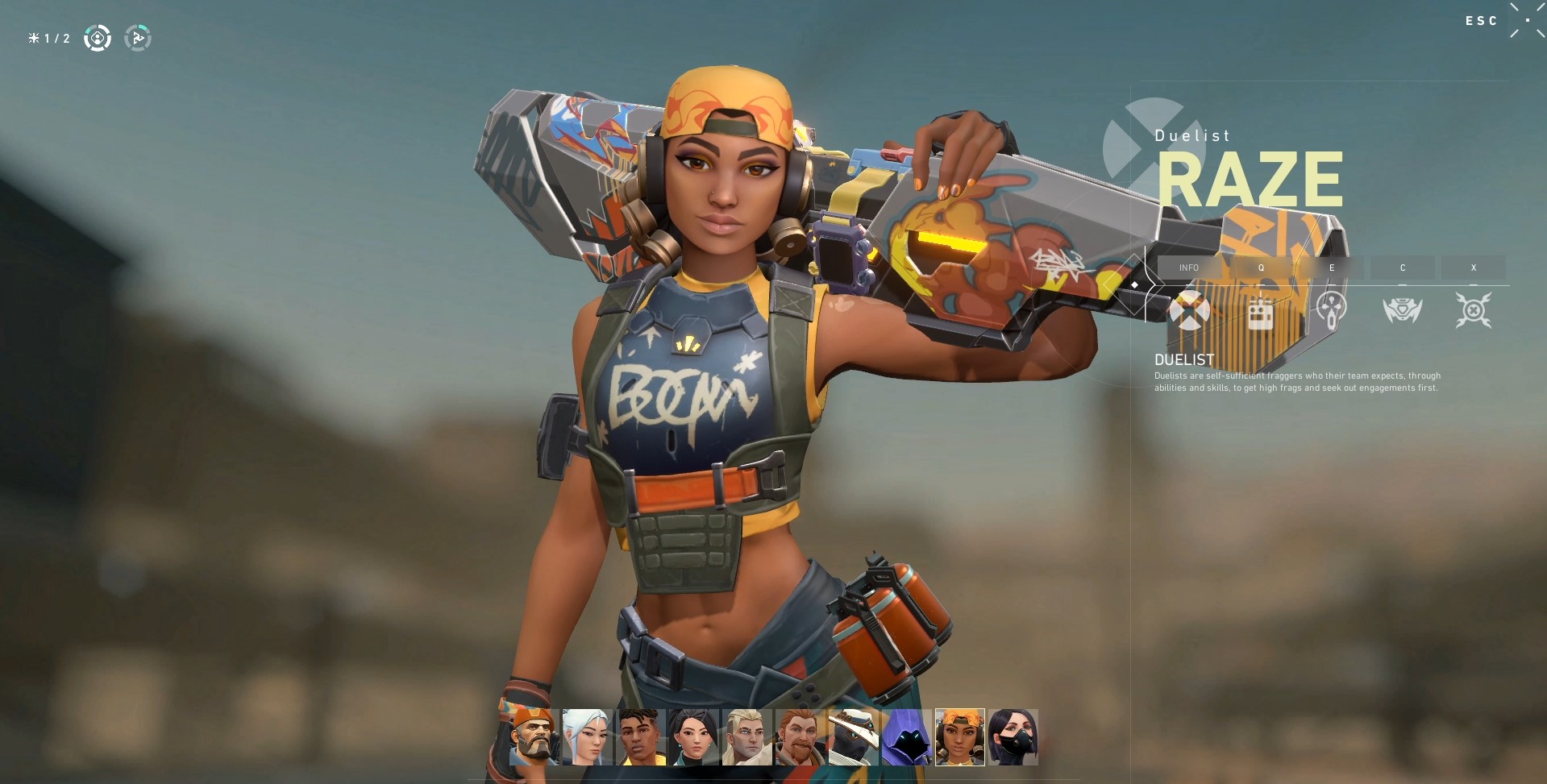 While a nerf may not have been confirmed, the fact remains that Riot is looking at the data and listening to the Valorant community. For a new first-person shooter on the scene, this certainly bodes well for the fans and the studio with the attention it is getting. While a full release date has yet to be determined, the anticipation for Riot Games' shooter is definitely off the charts.