Last year, Riot Games made a bold move by announcing a host of new games it had in development. It even went so far as to set up a publishing arm of the company called Riot Forge. Now, the company has announced that it has even more games in the works – but they aren't video games this time. Instead, we're getting board games. Riot calls the initiative Riot Tabletop, and the first of them in development is Tellstones: King's Gambit.
Riot has made a tabletop game before. Three years ago, it released the cooperative campaign-based Mechs vs. Minions. Also set in the League of Legends universe, Mechs vs. Minions saw two to four players fight waves of minions on a modular board in an attempt to save Runeterra.
Tellstones: King's Gambit will be vastly different from Riot's previous tabletop game. It won't be story-driven, it will be competitive rather than cooperative, and it will be much smaller and play faster. A game made for two to four players, Riot describes it as a bluffing game with perfect information. Intriguing. We're also told the game is played across Runeterra, but Tellstones: King's Gambit is the version played in the kingdom of Damacia.
Riot Tabletop
It might seem like an odd move for a video game development company to make a jump into the world of tabletop gaming. But Riot insists that the leap really isn't that big. Riot is made up of all kinds of gamers. All around the offices, you'll find board games stashed away and miniatures on display.
After years of developing League of Legends and their recent forays into other video game genres, Riot can apply much of their game design expertise to tabletop gaming. And they will. Tellstones: King's Gambit is just one of the tabletop games Riot is working on.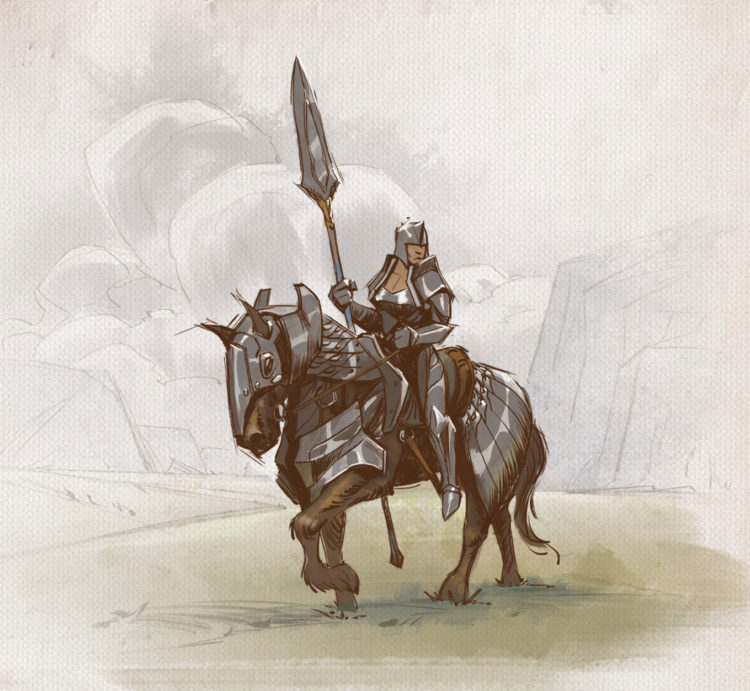 There are four key principles that Riot Tabletop follows as it endeavors to create new games that players will love. First, and most obvious, is design – that is, ensuring the game is fun. Second, making games more accessible to players. Third, players need to be proud to display the game and excited to open the box. Finally, Riot Tabletop won't be afraid to innovate when needed. If traditional elements of a game genre cause frustration in players, they will be examined and, possibly, changed.
More games from Riot
Riot already has a number of other video games in development. These varied games will expand on Riot's famous League of Legends franchise in a range of genres. Ruined King: A League of Legends Story will be an RPG that delves into the lore surrounding the mysterious Ruined King. Convergence: A League of Legends Story looks like it is going to be an origin story for Ekko, the boy who shattered time. The League of Legends digital card game, Legends of Runeterra, is starting its open beta on January 24. Plus, a tactical first-person shooter and fighting game are also in development.