Valorant releases around the globe today, and with the launch comes a ton of new stuff. There's the new agent Reyna, who we met earlier in the week. A new patch brings some balance to five of the agents. Valorant also has a new game mode called Spike Rush. The mode is still in beta, so you can expect the balance to be a bit off. But Riot will probably make changes fairly quickly.
Riot Games had already revealed that a new game mode would arrive alongside the full release of Valorant. Many players expected a deathmatch mode to allow players to practice their aim. But it turns out the new mode is a shorter, faster-paced version of a regular match. It also has a few key differences from the original mode.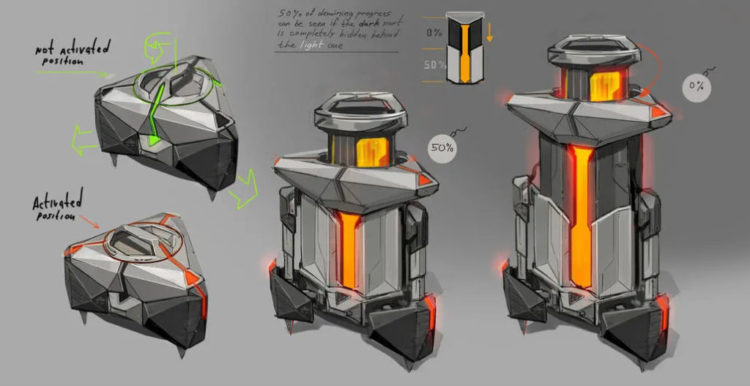 Valorant's Spike Rush
A regular Valorant match can take between 30 and 40 minutes to complete. Riot believes a match of Spike Rush will take just 8 to 12 minutes. The main factor for this significant decrease in time is that a team only needs to win four rounds to win the match. Each round, you get armor and a weapon from the next price tier. So for round one, you get no armor and a pistol. For round two, you get light armor and an SMG or shotgun. And for round three, you get an assault or sniper rifle and heavy armor.
After three rounds, you change sides and the armor and weapons return to the lowest level. When you attack, every member of your team has a Spike (bomb) to plant. Plus, you get all your purchasable abilities at the start of every round. So, you don't need to manage your economy like you would in a regular match.
In Spike Rush, there are also more powerup orbs around the maps. That will help Valorant players have their Ultimate abilities more often. This has a significant effect on the balance of the agents. Agents like Raze, who can delete enemies with her Ultimate, and Sage, who can bring an ally back to life, will be incredibly powerful here.
But that's not all. You'll also different types of powerup orbs other than the one that gives you Ultimate charge. There's also one that causes enemy health to decay, one that gives you a speed boost, one that amplifies your damage, and one that gives you a better weapon.
If you're playing Valorant, let us know your thoughts on Spike Rush. Which agents do you think are the best in the new mode?