Following a successful launch earlier in the month, Firefly Studios' Stronghold: Warlords is far from finished. Not only are we getting a brand new update next week, but the team has also shared a roadmap that details the new content coming to Stronghold: Warlords in the next few months. Before we look forward to the end of summer, there is still the matter of the patch coming next week.
Players can look forward to the usual fixes and improvements being made to the game. However, there is also going to be a brand new difficulty setting in the form of an extreme difficulty.
If you find yourself having too easy a time building up your castle and managing your economy, this new difficulty will up the ante. Combine all of that with fighting a war, and you have yourself a real challenge to overcome. You can try the new difficulty out on the new 1v1 six-warlord map known as Riverbend.
As though a new difficulty was not enough, another future update mentioned on the Stronghold: Warlords roadmap will improve the game AI. The AI's use of warlords, building placement, and economic management will be elevated to a more challenging level. It will still be possible to win, but you will need to be more measured in your approach. The development team has promised that the AI will not be cheating, so you are either going to be a competent leader or the casualty of war.
Theaters of war
Players will not be getting the short end of the stick though. Your warlords will also be getting new fixes and quality-of-life improvements along the way. Stronghold: Warlords will also get some new medium and large maps added into the mix. These new additions will be designed to allow players to have more build space to truly live out their dreams.
Moving on, there will be one last minor update that allows for invasions in the free build mode. As of now, the free build mode is a peaceful journey, letting players build to their heart's content. With the update, you can test your planning against invading armies and see how everything holds up.
Firefly Studios will augment these updates with two other major additions in spring and summer. Sun Tzu will arrive as a new lord. The Chinese strategist will bring with him a new castle design alongside other enhancements for the game. The other major update will add a new mission trail with ten new missions, the new samurai lancer unit, and new bear and beetle warlords.
For rulers who like to have the ability to heal their troops out on the battlefield, the beetle warlord has a field hospital edict that is perfect for that.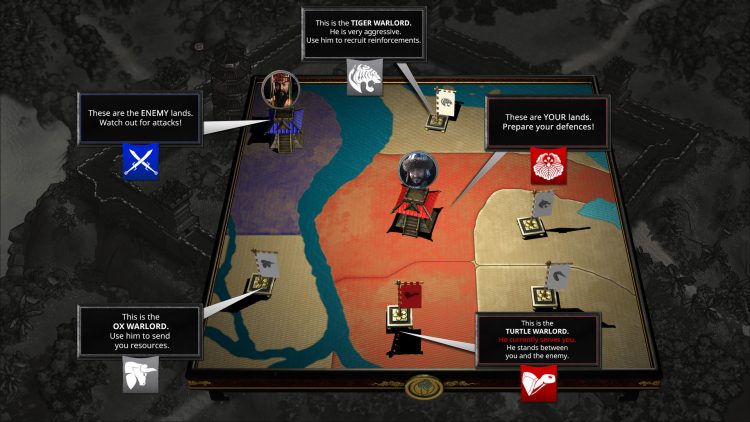 Based on the changes outlined in the roadmap, it is clear that the Stronghold: Warlords development team is keen to listen to player feedback. More importantly, there is a high degree of transparency.
This can only lead to better things for the game, and we look forward to seeing how Stronghold: Warlords will develop as the months go by. If you need some help getting started, be sure to visit our beginner guide to get up to speed.