Rocket League's Season 2 party is winding down. Players have less than a week left to wrap up their season challenges and get as many cosmetics out of the Rocket Pass as possible. However, there's no time to stop and take a breather, because Rocket League Season 3 and the new Rocket Pass will get going on April 7 with loads of new cosmetic rewards.
Rocket League Season 3 is a celebration of speed. So, it's appropriate that the car players will be rewarded with if they purchase the pass is the high-octane Tyranno. It uses the Dominus hitbox and will be unlocked as soon as you purchase the Season 3 Pass.
Rocket League Season 3 pass rewards
As with all Rocket League season passes, this one includes 70 tiers of rewards. There are also recolors and variants for the items once you pass tier 70, known as Pro Rewards. This season, Pro Rewards will no longer be hidden from players. Once you reach tier 70, you will be able to see the next 30 tiers of rewards.
I think I'll miss the excitement of waiting to see what I've unlocked each level. However, at the end of the season, it will be nice to see what's coming in your Rocket Pass so you can put in a little extra effort if you need to. Rocket League Season 3 also brings back the ability for players to purchase Rocket Pass levels beyond tier 70.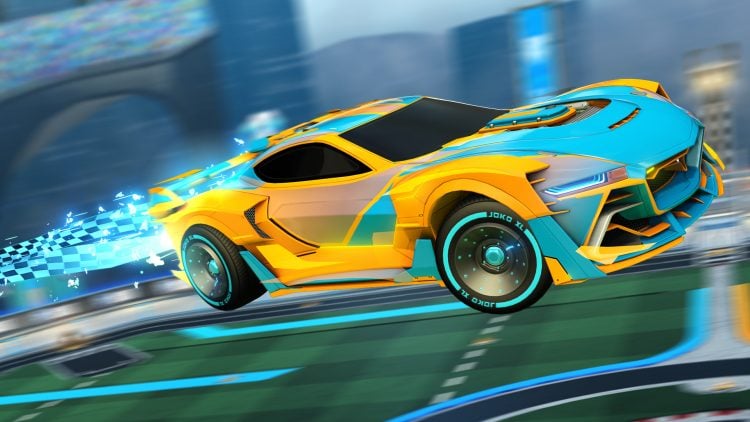 You can purchase the Season 3 pass for the standard 1,000 Credits. Otherwise, you can purchase the pass bundle for 2,000 Credits and receive 12 tiers, along with your pass. You can explore the Pass and check out the cosmetic rewards in more detail on the Rocket League Season 3 Pass page on the game's website.
Don't forget, you still have until April 9 to unlock all the cosmetics in the Llama-Rama Fortnite crossover event.