It's been a big day at CES 2021 for laptop OEMs now that Nvidia has officially lifted the veil off its mobile lineup of RTX 30 Series graphics cards. Of course, AMD's news about its Ryzen 5000 Series mobile processors is not to be taken lightly either. These two rivals produce some impressive hardware that yield harmonious results when working together in certain applications. The Asus ROG Zephyrus Duo 15 SE laptop is one of the products of such new cutting-edge hardware, and it sounds like the last laptop you'd need for a while. At least on paper.
Asus didn't hesitate to explore every detail on one of its new flagship laptop designs. There's a lot to like about the latest Duo, because it truly sounds like a next-gen product that is more than the sum of its parts. It's clearly designed for "prosumers" with the emphasis on powerful new hardware, large-bandwidth capabilities, customization options, and advanced interfaces. For those that need portable workstations that can also double as gaming rigs, it's certainly a justifiable purchase. If you can afford it.
The Asus Zephyrus Duo 15 SE certainly isn't cheap, starting at $2899 USD. However, unlike many premium products, this one seems like it will hold up to the rigors of technological advancement in several key areas. That makes it worth considering over a laptop you may purchase with a short term use in mind. We're inevitably getting to a point where you have to question just how good the technology needs to be in order to simply enjoy it. As of 2021, this beast will slay almost any game you can find at high settings, resolutions, and/or framerates. Although it certainly won't be able to do so for every future game, it will still deliver some measure of satisfactory performance over the passage of time. This might be a good thing to splurge on now if you want it, as it will offer many years of future satisfaction at respectable settings. Let's dig in to why this potential money pit is actually a pretty cool device.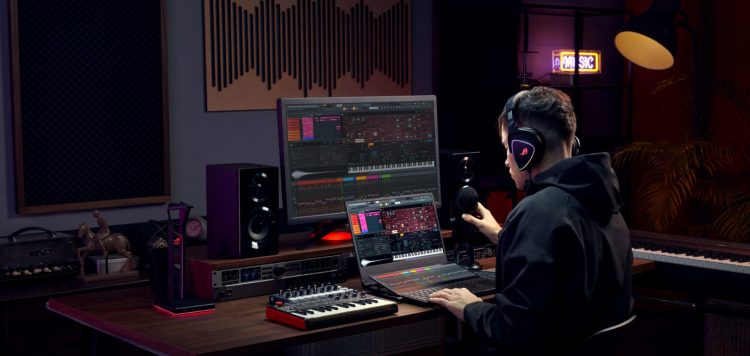 One of the first things that will catch your eye is the second screen on the device, hence the "Duo." It allows for users to have a second utility screen aside from the primary application on the main screen. I can think of a lot of cases where this will be useful, but game streamers should particularly enjoy the extra utility space for things like streaming apps and additional controls. However, there are many more features built into the laptop.
Next gen power for any purpose
For starters, the Asus Zephyrus Duo 15 SE sports CPU options from AMD's brand new Ryzen 5000 mobile Series that's based on the Zen 3 architecture. With eight cores and 16 threads, the 5800H or HX variants are more than enough to power gaming and additional applications simultaneously. If you were just weighing the practicality of gaming and streaming on a single mobile device, you can put those fears aside. It's 2021, after all.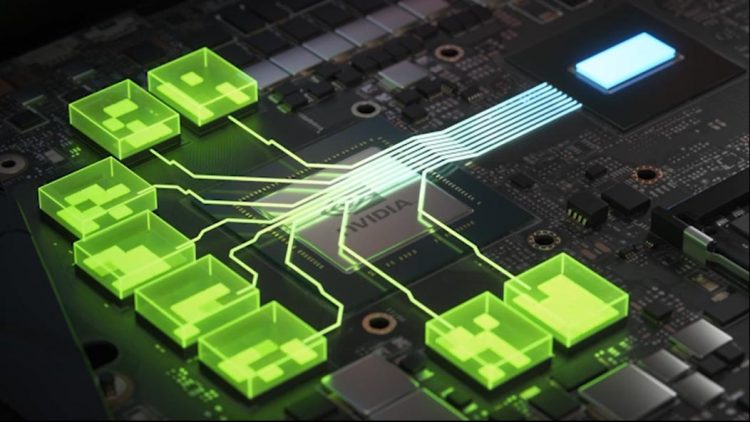 You'll also be able to pair that powerful CPU with the new Ampere-powered mobile GPUs which can render plenty of games at staggering resolutions and framerates. The Asus Zephyrus Duo 15 SE offers a range of configurations that include RTX 3060, 3070, or 3080 cards. Asus claims it has added some additional performance with proprietary boost technology.
Ultra HD or maximum refresh rates
Together, these components can deliver gameplay experiences previously only available on top-tier desktop components in the previous generation. As you'll see with many of the other new laptops launching, 4K high-refresh monitors are now available on laptops, though ultra refresh options are available in standard 1080p as well. The Asus Zephyrus Duo 15 SE offers a primary 15.6″ 4K IPS screen with a refresh rate of 120 Hz, a 3ms response time, rich color, plus Adaptive-Sync. Alternately, you can spring for a 300 Hz 108p variant that includes the same general features as the 4K variant.
As for the second screen, it comes in a 14.1″ size with touchscreen support. You can get that in a 4K resolution too, or just opt for traditional 1080p. Both feature IPS technology with refresh rates at a smooth 60 Hz. Speaking to the design of the screen itself, it rises upon opening the device up to a 13 degree angle. Asus noted that it revised the design, so there's no point of contact between the screens whenever you open the device. Just a smooth gliding experience.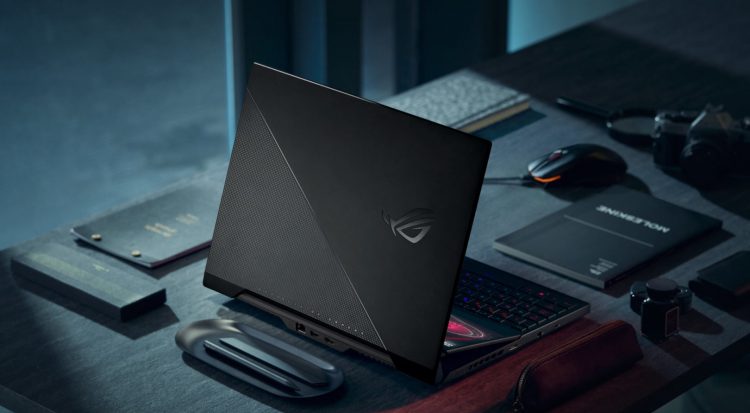 When it comes to gaming specifically, there's some additional cool notes about what the second screen can do. Techland's Dying Light 2 moves co-op chats to the secondary screen for easy viewing and adds touchscreen controls for quick switching between inventory items and quests.
As some final notes about display specs, Asus didn't get into the exact details of color accuracy, brightness levels, or additional features like blue-light filters. We'll have to to wait to learn more.
Cooling power is crucial
One of the things you might still be wondering is if this laptop will be able to cool the likes of a 3080 in such a compact environment to deliver the performance it promises. Asus clearly put a great deal of thought into that challenge as well, and spent a good deal of time elaborating on its solution. The revised cooling design for the latest Duo supports the high-performance components with clever implementations that are more than just marketing slang. The Asus ROG Zephyrus Duo 15 SE includes four heatsinks and five heatpipes, paired with larger vents. One of those vents is hidden below the secondary screen which allows for a 28.5mm intake that lets the fans draw in cooler air from above the laptop instead of warmer air from beneath it. The fans also tote thinner, stronger blades which can move more air at lower decibel levels.
Aside from the previously mentioned specs, the CPU is paired with Thermal Grizzly's liquid metal, which is known to provide superior heat transfer than tradition thermal pastes. Asus notes an improvement of over 10 degrees Celsius for the CPU temperatures. With all of this said, you can additionally tune your cooling fan profiles via software that lets you opt for everyday use, silent operating, or loud, but impressive performance.
Massive bandwidth and capacity in all departments
In addition to the aforementioned specs, there's a clear emphasis on delivering plenty of memory and bandwidth for the "prosumer" in every aspect possible. The system comes with 16 or 32 GB options featuring DDR4 at 3,200 Mhz. Based on what we know about the Infinity Fabric controllers for Ryzen 5000 products, Asus technically could have gone a little higher (perhaps to 3,600 Mhz), but this gets pretty close. The truth is that most won't miss the small variance in potential performance.
However, the rest is good news and shows that Asus didn't make any sacrifices to performance. For storage, the system offers dual NVME PCIe 4.0 SSDs for up to 2 TB of storage. The components are rated at transfer speeds up to 7000 Mb/s with RAID support coming in a later update.
Users can also take advantage of large data transfer rates with the Wi-Fi 6 802.11ax support that allows for peak interface bandwidth up to 2.4 Gbps. Competitive gamers can of course opt for a direct, low-latency connection via the RJ45 Gigabit Ethernet LAN port.
I/O options that do mostly everything
You'll notice that this laptop is equipped with most of the common modern ports you might need. Asus lists:
x1 HDMI 2.0b output capable of driving a 4K monitor or TV at 60Hz.
x1  USB 3.2 Type-C Gen 2 port which supports DisplayPort 1.4.
x3 USB 3.2 Type-A Gen 2 ports.
x1 MicroSD 4.0 reader.
x1 3.5mm audio combo jack.
It's admittedly disappointing that this unit lacks HDMI 2.1, as the laptop monitor itself is capable of 4K at 120 Hz, while the output is limited to half of that. While we'd say this device is generally equipped to age well as computing demands grow, this one output is a clear oversight by Asus. With that being said, there's another feature that is certainly a nice perk. The Asus ROG Zephyrus Duo 15 SE laptop supports USB Type-C charging up to 100 watts and can apparently regain half of its charge in as a little as 30 minutes according to the press release. That's certainly important for those that are constantly on the go in addition to those with portable batteries that support USB Type-C charging.
When it comes to battery life though, there's a surprising lack of information. We do however know that the Zephyrus contains a 90Wh battery. Judging by all of the performance claims, we're guessing this laptop probably does okay for light tasks, but once you hit RTX ON, you can kiss your battery life goodbye. Jokes aside, we always recommend following up with product reviews to make certain you're aware of what you're buying. This is clearly a powerful machine, but it also may need to meet certain mobility needs.
When it comes to said mobility, we can at least confirm this is a compact package that's not too heavy for what it's packing. The Asus ROG Zephyrus Duo 15 SE laptop comes in at a size of 360 x 268 x 21 millimeters ( ~14.2 x 10.5 x .8 inches) with a weight of 2.4 kilograms (5.3 pounds). The case is also of an all metal design, composed of magnesium-aluminide. The design is stunning and adheres to more of a low-profile appearance. This is important for someone like myself that prefers gaming features and a light style without an overabundance of logos or RGBs that scream "gamer." You can use this very device to meet with clients, perform work at school, and crush enemies without too much pizzazz other than the fancy second screen. Let's be honest, people will still ask questions.
Peripherals that excel
That's because there's an RGB keyboard that you probably won't be able to resist programming color patterns into. However, utilitarians will also note that specific keys can be color-designated for actual work purposes like command functions. This keyboard also features top-notch precision, so it won't miss any inputs that are game-impacting or disruptive to work-related tasks.
Asus also set out to provide comfort with the ROG Zephyrus Duo 15 SE. The keyboard clearly sits at the front of the chassis. This not only moves it away from the hot components, but also allows wrists sit on the table, just like a desktop keyboard. If you don't like that, you can use the attachable palm rest to provide additional comfort.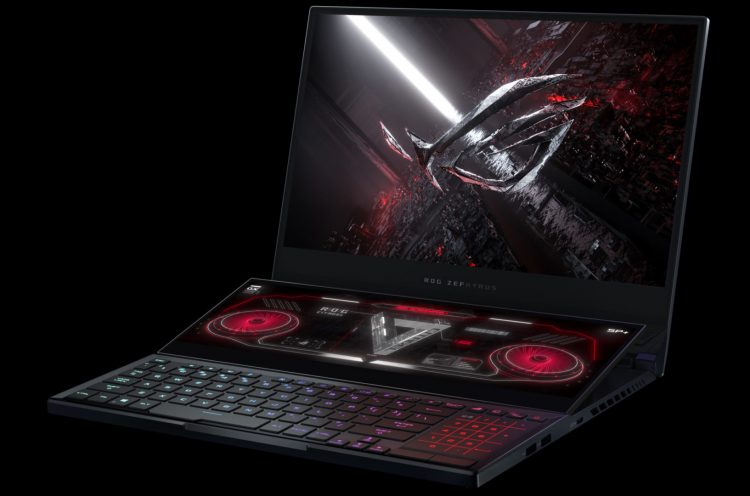 Last but not least, we need to cover the audio features. This laptop features 5.2.1-channel virtual surround sound, powered by a total of four speakers (two tweeters, two subs). Asus claims it provides some punch for a laptop, but we'd like to be the judge of that as there aren't any speaker specs provided. In addition to said "punch," it features Smart Amp technology that prevents damage to the subwoofer cones even on full volume.
Since this device is advertised as an ideal choice for streamers or anyone involved in video-based live chatting, users will find the CPU-based AI Noise Cancellation features useful for cutting out unwanted background noise. You can further combine that with the livestream software that comes along with Nvidia GPUs for unprecedented simplicity in setting up high-quality communications environments. Ironically, we don't see a webcam anywhere on the laptop, so Asus apparently assumes you will use a dedicated video capture device.
The matter of pricing
All in all, this seems like a really advanced laptop that can make you think twice about foregoing mobility. It clearly offers the necessary power for any task and won't go out of style anytime soon. The price is a tall ask, but many seem to need laptops now more than ever before. You might just find a place for this laptop, budget-willing.
Asus plans to begin stocking the Asus ROG Zephyrus Duo 15 SE "soon." At least at this price point you might be able to find one in stock when they do appear for sale. If Asus gives us a chance to get hands on with the device, we'll provide even more feedback on whether or not it's worth it. You can find the full press release here.