Rogue Company Season Two has arrived, introducing a range of new content to the game — and we have the details. Season Two will include a new Rogue, a new map, more rewards, and some balance changes. The debut of Season Two is just as action-packed as the first season.
A new Rogue named Mack has joined the Rogue Company team. His primary weapon is the Conviction light machine gun. In addition, he wields the Objection submachine gun. Mack has a range of valuable perks, such as the Berserker which will allow you to reload while sprinting. Replenish, his other perk, reloads your weapon when downing an enemy. Mack is also a tough Rogue, starting the game with 25 body armor which gets repaired on downing an enemy player. His active ability launches a flashbang which can stop enemy pushes. With the combination of items, perks, and abilities, Mack could become a popular Rogue.
Earn a bunch of rewards in Season Two
The Season Two battle pass comes with a total of 50 rewards. The battle pass base bundle gives you three instant premium rewards, 1,050 Rogue Buck rewards, and 20% battle pass experience. There's also the battle pass elite bundle, which will give you +15 battle pass tiers. Additional awards include earning reputation and battle pass points by completing seasonal and daily contracts. Additionally, you can earn 10 rewards such as boosts, melee weapon wraps, and more just by logging in to the game.
The debut of Rogue Company Season Two allows you to hop in to a new limited time mode. King of the Hill is a best-of-three, 4v4 respawn mode. Each round lasts five minutes, and every second on the hill gives you points. The hill will change locations every 75 seconds, and the first team to reach 150 points (or the team with the most points) before the time runs out will win. A sudden death happens if the losing team is on the hill when the match timer runs out.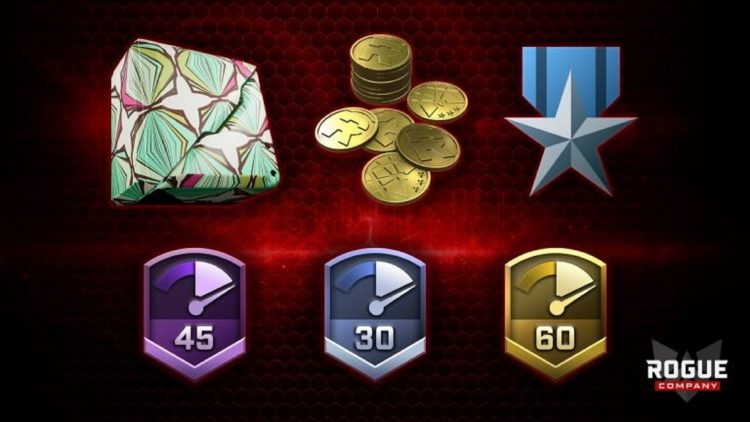 Changes to the gameplay
In terms of weapon changes, the most notable are that every assault rifle has had its damage increased. For submachine guns, every weapon in this class has had their sprint fire delay removed. This will allow you to get more aggressive on the map. Moreover, an issue with the LMP-X submachine gun has been fixed where the weapon was receiving less aim-over-shoulder accuracy than intended.
The Rogue which has experienced the most changes is Gl1tch. A problem has been addressed where he was not able to pull out his tablet after hacking. Following this, hacked enemies are now forced to put away their abilities and gadgets. The hack range itself has been increased from 20 to 25 meters.
There is no doubt that Rogue Company fans will welcome the improvements and new content that has arrived with Season Two. It will be interesting to see if the developers add any more content as the season progresses.