The world of roguelikes can take you to a variety of places with plenty of consequences. In Matt Dabrowski's Streets of Rogue, however, that is accompanied by a staggering breadth of player choice. You can be one of 26 different characters with a variety of quirks, taking on increasingly crazy assignments, and revel in the procedurally generated goodness. Now, in the latest bug fix update, developer Matt Dabrowski has announced that a sequel is on the way.
More streets, more rogue
It's been six years since Dabrowski started work on Streets of Rogue, and two years since it launched. However, after all those years, the developer found that it became "more and more difficult to add new features to the game that are impactful, but won't break the existing game or fundamentally change the gameplay." Thus, the sequel.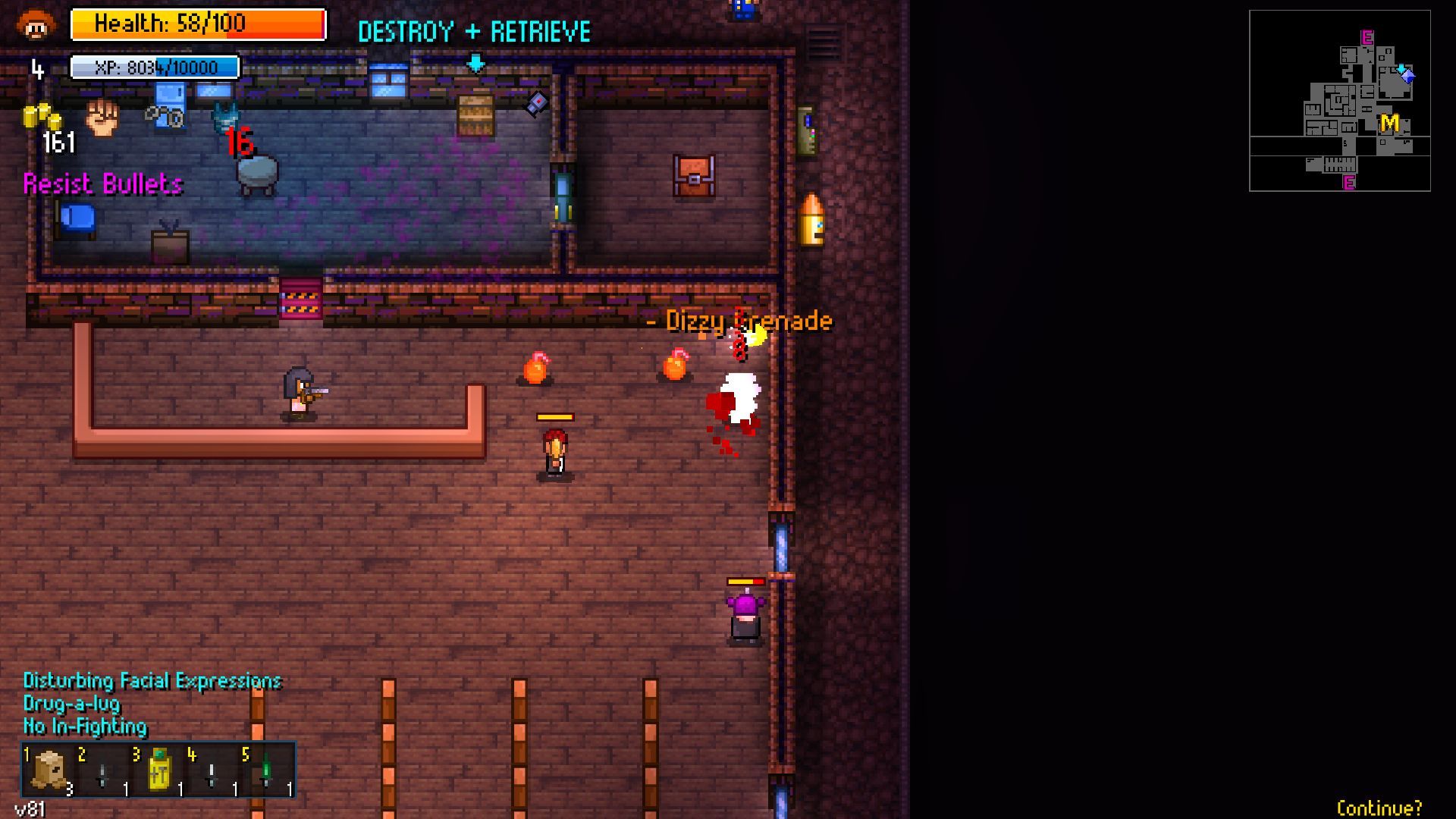 While he works on the new game, though, Streets of Rogue will continue to receive bug fixes, and likely at least one more piece of game content. This is only possible because of the way the sequel is being built. Dabrowski is working off the same game code base as Streets of Rogue, thereby streamlining the development process. At this point, he is focusing on experimenting with the systems. A few of the possible features he suggests include vehicles and even an open world.
"I don't have a timeline for any of this. My next steps are basically "experiment with new tech and toy around with new systems". It'll be awhile before I have anything solid to show," Dabrowski shared with the community. "I just wanted to give you an idea of what I'm up to. Frankly, I don't even have much of a design doc at this point, just a general idea of where I want to go. So if you have suggestions, always feel free to drop me a line!"
Sounds like Streets of Rogue could turn out to be crazier in the sequel. We just have to wait and see.