Ever wanted to make a difference with a colony on Mars? Now you can, but you'll need to know your way around rovers. Pyramid Games has announced that its productive Rover Mechanic Simulator is now available on Steam Early Access. It gives players the chance to work on these legendary machines as they establish life on Mars.
Get your wrench to Mars
For fans of a different kind of simulator, Rover looks to be your speed. The game puts you in the shoes of a mechanic living in a newly established portion of Mars. You'll work alongside a crew, repairing their Mars rovers so they can continue on their mission.
As you proceed, your fellow crew members can gather more information about the structure of the planet. This can actually help you in improving the rovers as the game continues onward.
You'll come across a number of tools that will make you into the ultimate rover mechanic. These include a 3D printer, a recycling machine, an overhead crane, a soldering iron, and others. The more you repair, the more you're able to upgrade your skills and adapt them to more challenging missions.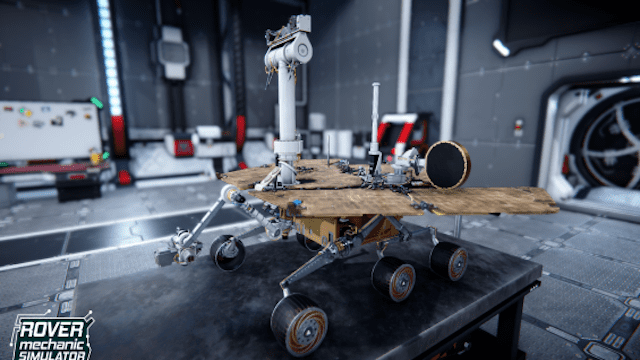 But it's not just a matter of replacing a part and sending the rover on its way. Sometimes, you'll need to use special workbenches in order to take care of pre-existing conditions with your PCBs. You might also be called upon to clean parts or patch them up so that they're working properly.
There is some reward here, as you become more privy with your skills. Eventually, you'll get the chance to work on some legendary rovers, including the Pathfinder and the Spirit. Do you have what it takes to fix these machines, or will you become lost in space?
Those interested in giving these rovers a roll-through can check out Rover Mechanic Simulator on Steam now. Take a look at the trailer below, in case you require some out-of-this-world motivation.