It was only a few years ago that EA scooped the company responsible for developing the Titanfall series of games. Respawn Entertainment first produced Titanfall, a multiplayer-only experience, back in 2014. The company then went on to add a main story to its sequel in 2016. To disrupt its own pattern of releases, Respawn is now looking to launch a standalone battle royale title into the mix and is titled Apex Legends. At least, that's what the rumors indicate.
Guess We'll Have To Wait?
There isn't much known about the mysterious addition to the Titanfall universe. However, the tidbits of information that are known start to form something vastly different than what we've seen from Respawn in the past. The game will feature battle royale styled gameplay that doesn't include titans. This is probably the thing that stands out most, being that the two prior titles gained notoriety for this unique feature intermixed with its FPS combat. Many sources have indicated that it will simply take place in the Titanfall universe and it will be free-to-play.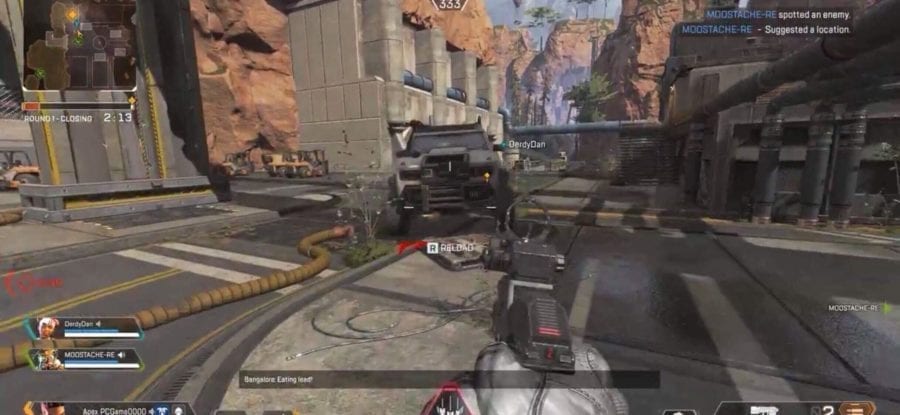 Monday, Monday, Monday!
It doesn't look like anyone curious about the game will have to wait long for its reveal. The rumor mill has been churning and it looks like Monday, February 4 will be the official announcement. Many sources on Twitter point to Monday and also touch on some of the details learned in other reports. The game has an anticipated release on PC, Xbox One, and PlayStation 4.
This is true. Also, a great way to ensure your game gets leaked is to have a bunch of influencers play it before it's even announced lol https://t.co/1UmTxuZwZr

— Jason Schreier (@jasonschreier) February 2, 2019
So, it looks like for now you can go about your normal weekly plans and actually look forward to Monday rolling around. There is that one football game happening tomorrow, but, I'd rather see something from Respawn Entertainment any day than watch that one guy throw the football around. Personally, I'd like to see something else roll out from the Respawn/EA camp, even if it's a battle royale style game without titans.