With Star Wars entering a new age of content on TV and film, it makes sense for the other entertainment mediums to do so as well. We already know that Lucasfilm Games is back in town, and that Star Wars games are already in the works with different studios other than Electronic Arts or BioWare. Ubisoft and Massive Entertainment are already working on one of the new projects, but that is apparently not all. A new rumor points to a new Star Wars: Knights of the Old Republic game being in the works.
As reported by VGC, the rumor comes via credited Star Wars insider Bespin Bulletin. Speaking on a recent episode of B.O.B. The Podcast, the insider mentioned the project briefly. More significantly, they hinted that the studio making the game is one no one would expect.
The rumor of a new Star Wars: Knights of the Old Republic is not exactly surprising. There have been several instances in the past where the existence of such projects were revealed.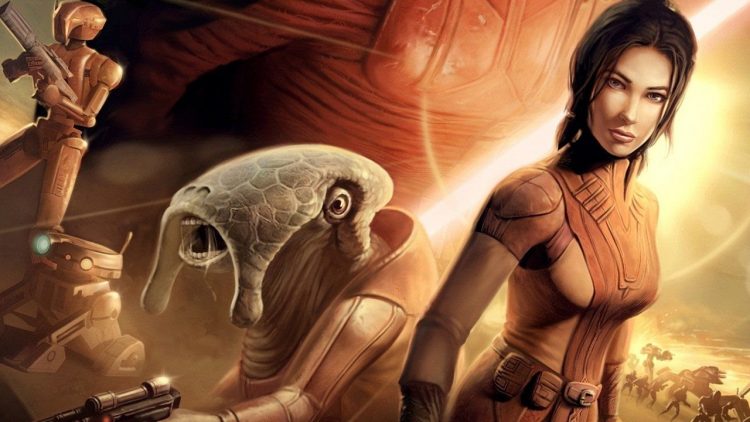 Shroud of uncertainty
Comments by Bloomberg's Jason Schreier on both ResetERA and Twitter seem to corroborate Bespin Bulletin's findings. Furthermore, Nate Nadja aka Shinobi602 from Wushu Studios also added to the speculation. He shared that the developer is not a household name gamers would be familiar with.
What this supposed new game in this particular series would look like is anybody's guess. There have also been some murmurings about a Star Wars: Knights of the Old Republic remake at EA, with the rumor being that it would combine both the first and second game to fit the current canon of the universe
Could the project still be in the hands of EA, or is this rumor of a new Star Wars: Knights of the Old Republic game going to be a change in direction? Things are certainly heating up in a galaxy far, far away.