It's easy to look at a four-player brawler and immediately write it off as a Super Smash Bros. knockoff. Each developer has its own spin on what it means to create a multiplayer platformer withing the 2D battle royale atmosphere. In the case of Run Roll Rumble (R3), this means turning a normal neighborhood into a ruthless battleground.
Keyboard warriors
It isn't often that you'll find an indie title that has both local and online multiplayer. Run Roll Rumble incorporates both of these, even allowing local co-op on the PC to use both the keyboard and controller on the same side. So, if you find yourself most comfortable with the Smash Box style of play, this might be good news for you.
Drawing similarities
It's hard not to recognize similar move sets from games like Super Smash Bros. or free-to-play Brawlhalla. Within Run Roll Rumble, you'll be able to punch, jump, roll, and throw as your core moves. However, there are also special items and "flashy" spells to further expand what's capable in these normal neighborhoods and office settings.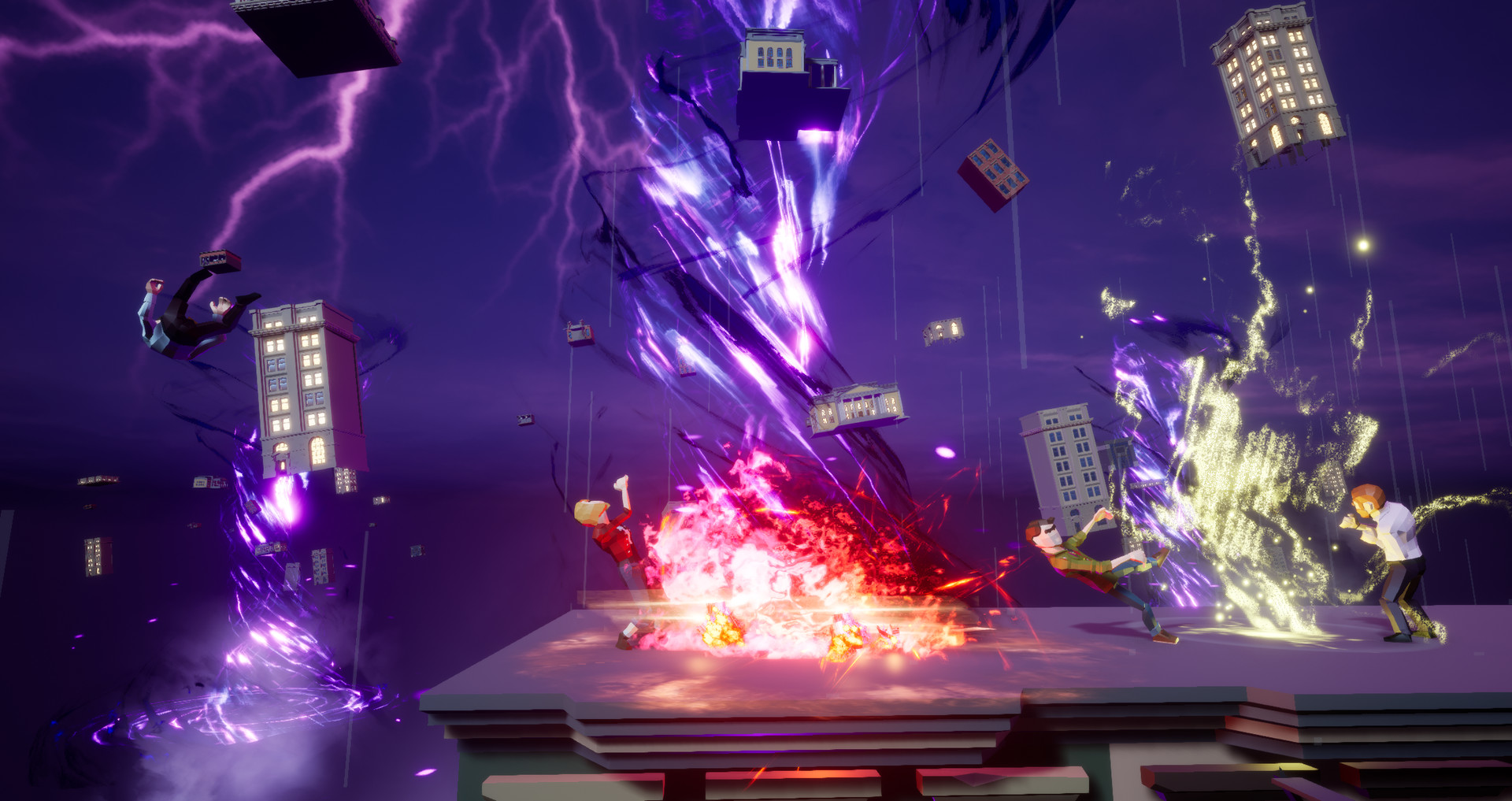 Run Roll Rumble will launch on PC via Steam on Aug. 7, 2019. Although you cannot currently purchase it, you can, however, add it to your Steam Wishlist if you see fit. If you're like me and haven't heard a lick about the game otherwise, you can take a look at the teaser trailer below.
If you're curious as to whether or not your computer is capable of running the game, it should be noted that the system hardware requirements aren't all that demanding. Even if you're sporting previous generations of GTX cards, you should be able to play Run Roll Rumble without a problem.
MINIMUM:
Requires a 64-bit processor and operating system
OS: Windows 10 64-bit
Processor: Intel Core i3 2nd generation or Equivalent AMD
Graphics: Nvidia 8800 GT, AMD 5670, Intel HD 3000
DirectX: Version 11
Network: Broadband Internet connection
Storage: 2 GB available space
RECOMMENDED:
Requires a 64-bit processor and operating system
OS: Windows 10 64-bit
Processor: Intel Core i5, AMD Ryzen 3
Graphics: Nvidia GTX 950
DirectX: Version 11
Storage: 2 GB available space