Good news to those of you who have yet to sail the blue waters of Sea of Thieves. Starting in early February, an update will slash the install size of the game by nearly half. That's a lot more room for even more booty.
The announcement comes this week from executive producer Joe Neate. Writing on the game's official blog, he reveals that the game will go from 47 gigabytes to a much more reasonable 27. The update will be "larger than normal," but he doesn't specify on how large. Actually, he mentions the update size twice in the post, so it has to be rather significant considering the repeated warning.
"We wanted to let you know about this in advance so that you can plan accordingly, and we will remind people as we get closer to the date in our weekly Developer Update videos and on our social media channels," Neate wrote.
Good lord, Sea of Thieves must be getting one hell of an update.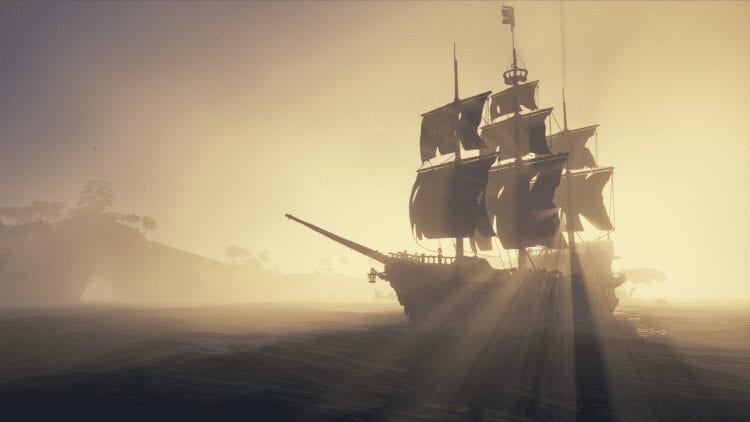 Big Changes, Big Plans
Regardless, the update looks to be well worth the download – if for nothing else, then reducing the size of the game's footprint. According to Neate, the update signifies a change in how future content is handled. Future patches should increase in size, with the added benefit that the game install size "won't increase significantly." He also explains that if the team didn't implement this update, the install size would keep growing. Naturally, Rare must have foreseen some install sizes that may rival Gears of War 4. And as such, they have taken needed action.
The update will also help out with content development. It should allow Rare to "more quickly generate and transfer builds." Shipping out content will also be more expedited, Neate wrote.
Sea of Thieves has made impressive changes since it launched. Despite being a mostly barren sea, players have enjoyed a steady stream of content for the last several months. This update in particular will launch on February 6. With this patch, 2019 could offer more swashbuckling than ever.