For many Fallout fans, the original state and launch of Fallout 76 left a bad taste in their mouths. Bethesda's handling of the latest entry in a revered franchise was less than ideal, and the backlash was swift and loud. However, following a series of changes and improvements, Fallout 76 is decidedly a new and better experience. Now, Bethesda has confirmed that the game's upcoming season passes will be available for free. Cue celebrations.
Seasons of celebrations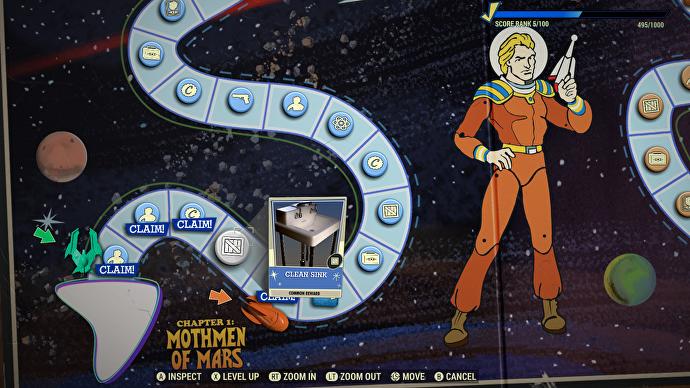 As part of 2020's content roadmap, Fallout 76 will see the introduction of season passes. For summer, fall, and winter, players can complete different challenges and invest the time and effort to advance their ranks. Each rank will have some sort of reward.
That said, the initial announcement's phrasing led many to believe that Bethesda was pulling a fast one. The original post stated that all players would be able to "take part in our inaugural Summer Season for free." Would that mean the other season passes would not be free?
Thankfully, the company has clarified its stance. All seasons will be free for all Fallout 76 players. It only took them about six days of wild speculation before they cleared up the confusion. Truly, some things truly never change.
To clarify, our Seasons in Fallout 76 are going to be free for all our players. We may add extra Fallout 1st bonus rewards in the future, but want to focus on getting Season 1 in game first and seeing your thoughts.

Sorry for confusion on this.

— Bethesda Game Studios (@BethesdaStudios) May 20, 2020
If you are unclear about the season passes, there is plenty to look forward to. Players will complete certain activities, build up points, and rank up for even more rewards. Everyone will progress in the same track, with rewards being the same as well. Get to the end, and you'll find a special bundle waiting for you. Each season pass is expected to last for about 10 weeks.
Of course, if you are strapped for time, you can spend some of Fallout 76's Atoms to move up a rank. With 100 ranks to progress in, the work you have to put in is definitely substantial. Whether it will be worth all that effort will, of course, remain to be seen.