The gaming industry may still be young compared to other entertainment mediums, but we do have our fair share of legendary companies and figures. One of those is Japanese company Sega, which has been teasing something mysterious recently. Was it for the return of Virtua Fighter for their 60th anniversary? No, sorry fans. It turned out to be for something else entirely.
Continuing the legacy
Celebrating its big milestone, Sega has opened a new website that provides a timeline of the company. The decades of entertainment, tech, and just great games show just how much its influence has meant to the industry. And its mantra, GO SEGA, embodies the company's commitment to carry on this legacy.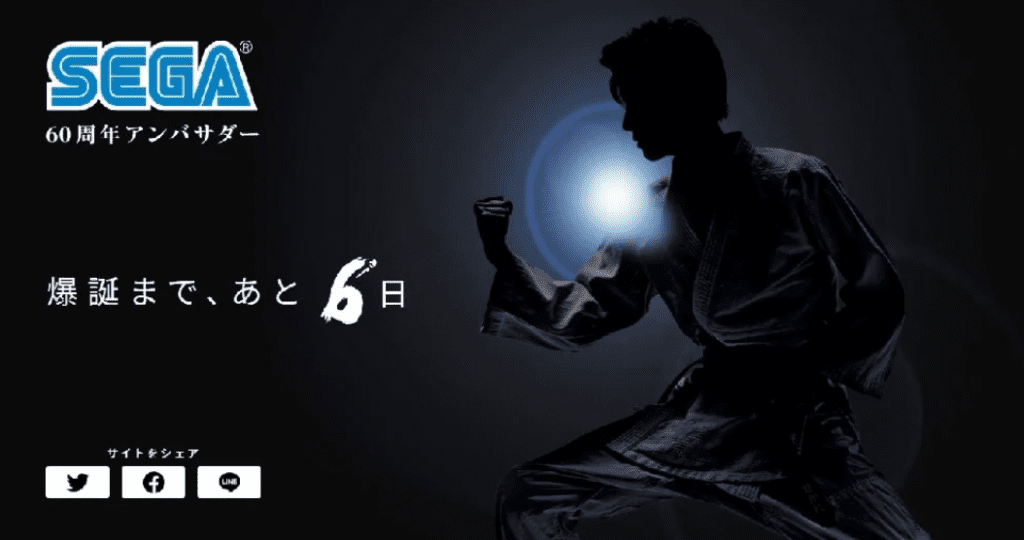 According to Sega chairman Haruki Satomi, the publisher aims to keep on doing what they do best. "This year, sixty years will have passed since Nihon Goraku Bussan Co. Ltd., the predecessor of Sega, was established on June 3, 1960. We are indebted to everyone who has patronized the Sega Group for many years, and would like to express our deep gratitude to all of you."
Satomi continued, "We want to astonish the world with breath-taking experiences that no one in the world has ever imagined. We want to be a company that continues to provide inspirational experiences to everyone in the new world of the future… The key message of the 60th anniversary, 'GO SEGA,' expresses such aspirations."
The new face of Sega
The figure in the teaser was also revealed. A new mascot, Sega Shiro, will serve as the new face of the company.
Those familiar with Sega marketing in the 90s will know the character of Segata Sanshiro, played by none other than Hiroshi Fujioka. He is the father of Maito Fujioka, who now takes up the role of Sega Shiro. Shiro even gets his own website, as well as an awesome launch trailer of sorts.
Fingers crossed that in another 60 years, we will finally get Virtua Fighter 6. Only time will tell.